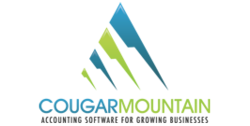 We have developed a comprehensive set of FUND packages that provide non-profits with strong budget, donor, and reporting tools.
Boise, ID (PRWEB) April 30, 2013
Cougar Mountain Software recently released new non-profit (FUND) accounting software packages based on their comprehensive Denali product. The three packages: FUND Basecamp, FUND Ascent, and FUND Summit, can be deployed on-premise or in the cloud. The cloud-based packages offer non-profit organizations the ability to implement a robust accounting system without large capital expenditures for hardware and software. These packages are ideal for new or growing organizations that must spend on necessary infrastructure or support the achievement of their mission.
"Non-Profit organizations were essential to the initial success of Cougar Mountain Software over 30 years ago," states Chuck Gossett, Chief Executive Officer. "We have developed a comprehensive set of FUND packages that provide non-profits with strong budget, donor, and reporting tools." David Haworth, Chief Sales Officers adds, "Denali FUND has strong audit trail and internal control capabilities. This provides boards and organization members increased confidence in their financial systems, allowing them to concentrate on achieving their mission and serving their communities." Cougar Mountain Software will continue to provide customers with the ability to create packages by selecting the Denali FUND modules they want or modifying a chosen package by adding specific modules.
The smallest package, Denali FUND Basecamp supports new or existing organizations that have outgrown the capabilities of Excel spreadsheets and QuickBooks. The package provides basic capabilities to manage multiple back accounts, track department expenses, and manage budgets. Denali FUND Basecamp is the right accounting package to help start or continue organization growth.
The Denali FUND Ascent package supplies a more extensive collection of tools than
Denali Basecamp. This package provides organizations with the capabilities to successfully manage vendor expense accounts as well as modify and completely customize reports to provide information specific to the organization and lead to better informed decisions.
The top-of-the-line package is Denali FUND Summit. This package builds on the capabilities of the Ascent package and also helps organization manage payroll and payroll tasks such as individual pay rates, taxes, calculations for benefits and deductions, and direct deposit.
The Denali FUND Ascent and Summit packages also come with training, support, and Software Assurance. All packages can be installed on-premise or in the cloud. Cougar Mountain Software has the flexibility to provide the right balance of customers' needs, cost, and control.
Cougar Mountain Software plans to release packages for their Point of Sale offerings in the near future.
About Cougar Mountain
Cougar Mountain Software has provided business accounting, nonprofit accounting, and point of sale software solutions to thousands of retail, wholesale, nonprofit, and service-based businesses around the world. Our 30 years of success comes from two key practices: employing in-house accounting and business professionals for our sales, support, training, and development teams, and listening to our clients. Our team of business and accounting experts provides our customers the personalized service they need to make the right decisions about their accounting solution.