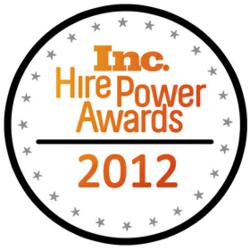 Payscape continued to grow our business through the acquisition of talent during a recession
Atlanta, GA (PRWEB) December 07, 2012
Payscape Advisors ranks #9 in the state of Georgia among Inc.'s Hire Power Awards honorees, recognizing private businesses that have generated the most jobs in the past three years.
Inc.'s Hire Power Awards celebrates private companies on the forefront of American job creation. As part of the inaugural class of Hire Power honorees, Payscape created more than 65 jobs from 2008 to 2011, representing a job growth rate of one thousand percent and placing it among the top 10 private business job creators within the state of Georgia.
"Payscape continued to grow our business through the acquisition of talent during a recession," says Chris McDonald, Vice President of Sales at Payscape Advisors. "I'd be remiss not to mention the influence of the Hire One Atlanta initiative, which was a public-private partnership between Atlanta Mayor Kasim Reed and the Atlanta Business Chronicle, created to put Atlantans back to work. This campaign helped us recognize a meaningful way that we could make an impact within the communities we serve, and I hope that Inc.'s Hire Power Awards will have a similar impact on entrepreneurs throughout the country."
The Hire Power Awards will appear both online and in Inc.'s December/January issue.
"It isn't just the big guys that are adding jobs," says Inc. editor-in-chief Eric Schurenberg. "Companies with less than $50 million in annual revenue make up nearly one-third of the Hire Power list."
Payscape Advisors' Inc. company profile and growth statistics can be found here.
About Payscape Advisors
Payscape Advisors makes it simple for businesses and individuals to collect money by accepting credit cards, sending bills, collecting donations, or processing online registrations. Founded in 2004, the privately held company has grown to include a national sales force with account managers throughout the country. Payscape offers a full suite of financial products and services, including: credit and debit card processing, check guarantee services, gift and loyalty card programs, merchant cash advances, ATM placement and sales, POS equipment leasing and sales, virtual terminal packages, e-commerce solutions, online invoicing, online registration management and mobile payment applications. For more information on our products and services, visit http://www.payscapeadvisors.com.
About Inc.
Founded in 1979 and acquired in 2005 by Mansueto Ventures, Inc. is the only major brand dedicated exclusively to owners and managers of growing private companies, with the aim to deliver real solutions for today's innovative company builders. Total monthly audience reach for the brand has grown significantly from 2,000,000 in 2010 to over 6,000,000 today. For more information, visit http://www.inc.com.