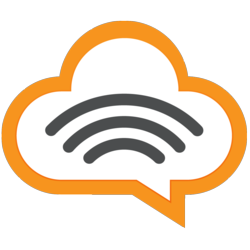 Reston, VA (PRWEB) April 29, 2013
AnyPresence, a leading enterprise mobile development platform, today announced it was named one of the Top 100 Coolest Cloud Computing Vendors of 2013 by CRN Magazine, a leading IT channel publication. AnyPresence was honored along side Cloudera, Heroku, Nimbula and other cloud computing innovators.
In the recent edition of CRN Magazine, editors highlighted how AnyPresence's cloud-based mobile platform for enterprises aims to cut costs and make it easier to develop and deploy mobile applications. The publication also acknowledges the key benefits of the AnyPresence solution, including the ability to generate customizable mobile backend servers (MBaaS), mobile SDKs, and user interface starter kits for native iOS, native Android, and HTML5 mobile apps, with a unique no platform lock-in guarantee.
"We are honored to be recognized as one of the Top 100 Cloud Computing Vendors by CRN," said Anirban Chakrabarti, CEO and Co-Founder of AnyPresence. "As enterprises continue to search for reliable, proven solutions to help them take advantage of cloud and mobile disruption, this distinction re-affirms AnyPresence as a leader in providing innovative solutions for mobile-enabling enterprise business processes, products, and services."
CRN's list of the Top 100 Coolest Cloud Computing Vendors includes companies young and old that are offering new solutions to make cloud computing adoption easier, faster, more effective and less expensive. AnyPresence was recognized as one of the new companies that are rushing to fill that void. The list was assembled by a team of CRN editors and through solution provider nominations. To view the full list of 2013 vendors visit: http://bit.ly/12PKafw.
About AnyPresence
AnyPresence is a mobile platform-as-a-service that dramatically reduces the time and cost of mobile-enabling business processes across multiple devices. It is the only solution that offers organizations of any size the ability to assemble and deploy HTML5, native iOS and Android apps without having to install any software. Powered by a robust mobile backend-as-a-service (MBaaS), AnyPresence also provides pre-assembled mobile app templates, SMS, push-notifications, and other capabilities to further accelerate time-to-market. The platform is easy to use, yet flexible enough to enable source code-level customization or on-premise hosting options, with no platform "lock-in". For more information, please visit http://www.anypresence.com.