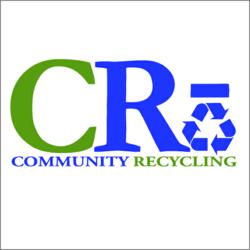 Philadelphia, PA (PRWEB) October 15, 2012
Today, clothes, shoes, bags and belts will get a new lease on life, through reuse, as thousands of residents in the Newtown Township and Newtown Borough begin a pilot curbside textile-recycling program. All of this easy-greenness is due to an innovative new agreement between industry leaders Community Recycling, locally based textile recycler, and George Leck and Son Inc., also DBA Leck Waste Services, a family owned and operated waste hauling company
About 3,000 households will have the ability to pilot the program before it rolls out to the remaining George Leck and Son customer base. Together with Community Recycling, they are looking to divert as many textiles for REUSE as possible, which are hitting the waste stream at an alarming rate.
"Our main goal is to get good participation and social engagement of the community in the collection of gently used, reusable clothes, paired shoes, bags and belts," said Lisa Pomerantz, VP of Marketing for Community Recycling. "We are hopeful that by making textile recycling convenient and fun, we will raise awareness and people can realize what the 'power of one' can have in making change throughout the world."
Community Recycling is an environmentally conscious textile recycling company that collects unwanted textiles and related materials that are responsibly distributed for reuse, resale and recycling in the US and abroad. All of the textiles collected in this curbside program will be recycled and given a new life for people around the globe. Every home in the pilot area will receive two REUSABLE Community Recycling carryalls. To further carry the message of reuse home, residents are asked to pack their gently used and reusable items in plastic or paper bags they have already acquired. They can then place the pre-bagged textiles in the carryall and place it curbside on their designated textile pickup day. George Leck and Son will pick up the filled carryalls, and leave additional, reusable ones behind for the next scheduled pickup.
"We are continually working hard to make going green easier and easier for our residential customers," said Tina Leck. "We have partnered with Community Recycling in an effort to reduce the problem of textile waste, while elevating awareness for the need to consistently participate in textile recycling for reuse."
"This is a wonderful and valuable asset to our community," said Mayor Dennis O'Brien of Newtown Borough. "We are always supportive of groundbreaking and convenient ways to green our community and enrich our access to both state and federal grants for recycling."
The President of the Newtown Business Association, Mick Petrucci couldn't agree more. "This is literally a state-of-the-art textile recycling program that we are thrilled to house within our community. We are looking forward to rewards of a richer recycling program that easily yields greater results."
The environmental benefits from textile recycling are significant. Reusing and re-wearing saves water, reduces energy usage, cuts down on greenhouse gas emissions, and helps to prevent air, water and solid-waste pollution. The EPA estimates that every person in the US disposes of about 70 lbs. of usable and re-wearable textiles each year. Items such as shoes, clothes and bags are very dense and take up a lot of space in the landfill landscape. Despite the growing green movement, most people in the US are unaware that textiles can be recycled, creating local economies and jobs both here and abroad.
"In conventional reuse, items are used again just as they are. A shirt is a shirt, a pair of shoes is a pair of shoes, and a belt is a belt," Pomerantz said. "Reuse not only offers quality products to people with limited means all around the globe, it generates jobs and contributes to local economies while helping the planet. There is no down side here!"
# # #
About Community Recycling
Community Recycling, headquartered in Fairless Hills, PA, collects unwanted textiles and related materials that are responsibly distributed for reuse in the US and abroad. They have flipped the recycling triangle upside down and have mastered the most powerful 'R,' REUSE, with more than 95% of the goods collected destined for reuse here and around the world. Engaging the communities in which we do business is essential to making the recycling process readily understood and as convenient as possible. We are effectively diverting millions of pounds of clothing, shoes and other secondhand goods from landfills, generating new revenue streams for municipalities, townships, boroughs, commercial retail locations, charities, thrifts; and fueling local economies and creating jobs both here and in emerging countries. Visit us at http://www.communityrecycling.biz for more information and let our passion for recycling help create an environmental solution for your business.
# # #
About George Leck and Son Inc.
Father and son partners, George and Walter Leck, founded George Leck and Son Inc. in Newtown, Pennsylvania in 1971. With 40 years experience in the waste hauling industry, George Leck and Son Inc. takes a tremendous amount of pride in offering quality service at a competitive price with a emphasis on excellent customer care. In 2011 we are still family owned and operated with our facility now located in Ivyland, PA. Our company offers a complete spectrum of waste hauling and recycling needs including Residential, Commercial, Recycling and Roll-Off service in Bucks County, Montgomery County, NE Philadelphia and Southern Lehigh County. Additional services include, Shredding, Electronics Recycling, and Portable toilets. Visit us at http://www.georgeleckandson.com or call (215) 675-8000 for more information.