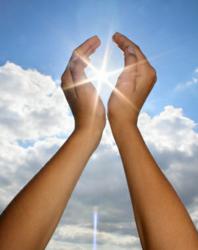 Tucson, Arizona (PRWEB) April 06, 2013
Custom Solar and Leisure, one of Tucson's original and most experienced solar power contracting firms, will showcase its various solar array products, including solar water heaters, pool heaters, and power panels, at the Southern Arizona Home Builders Association (SAHBA) Home & Patio show. The company has served the Greater Tucson areas for nearly six years and has some of the city's most knowledgeable technicians in solar panel installation and development.
Customer Solar and Leisure owner Jeff Shoemaker will be on hand to discuss the benefits of solar power from both environmental and financial perspectives. Beyond just providing positive environmental benefits, solar heating and electrical system users can receive various state and federal tax credits as well as discounts from electricity providers. Shoemaker and his staff are experts in residential and commercial solar panel installation and understand the various financial benefits they have for customers.
The SAHBA Home and Patio Show is one of the nation's largest collections of local, state, and national home and patio product companies. Hundreds of vendors will showcase their innovations and products in home improvement, patio, and outdoor living. The event will be held Saturday, April 6 through Sunday, April 7, at the Tucson Convention Center in downtown Tucson.
For more about the SAHBA Home & Patio Show: http://www.sahbahomeshow.com
About Customer Solar and Leisure:
Since 2007, Customer Solar and Leisure has provided expert services for residential, commercial, and custom solar panel installation. From solar water heaters to general home solar electricity arrays, the company works with clients to produce the best results in an efficient, professional manner. Owner and Tucson native Jeff Shoemaker has more than 10 years of experience and is a founding member of the Southern Arizona Standards Board. The company is certified by the North American Board of Certified Energy Practitioners (NABCEP).
About Nuanced Media:
Nuanced Media is a revolutionary marketing, website design and business consulting website. We pride ourselves in our hard work and dedication to drive more consumers towards your webpage. Through social media marketing, search engine optimization, and personalized graphic design we ensure that your company will love our work.
Follow us on Facebook and Twitter