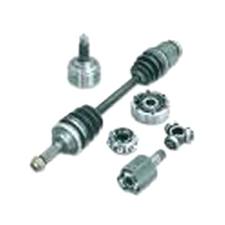 Thousands of essential parts for vehicles are now searchable.
Atlanta, Georgia (PRWEB) April 29, 2013
Accessories for automobiles help the secondary market parts industry to grow for online and offline sales. Some online companies are unable to supply delicate parts for import and domestic vehicles. The axlesanddifferentials.com company has now added to its CV joint inventory online. These parts are now offered for domestic and import vehicles to help expand the buying options for vehicle owners and other buyers online.
The distribution of auto parts traditionally follows a supply chain that includes OEM parts producers and retailers authorized to provide these parts to buyers. Vehicle owners can have difficulty locating parts without a dealership connection.
The new inventory that is carried online is now expected to provide the inventory that owners of vehicles cannot find through other online or offline dealers. The discount pricing attached is one example of recent incentives offered at this company.
The new database updates that have been made online by the Axles and Differentials Co. now provide immediate access to the entire company inventory. Thousands of essential parts for vehicles are now searchable. The price comparisons and inventory stock numbers that are provided are helping to provide immediate assistance to customers performing research before making an actual purchase.
These new features are combined to make the company website easier to use when performing parts research for auto parts online. The pricing that is available is one effort made to lessen the need to call the company toll-free number for personal assistance. The company number remains an option for buyers who have questions before placing orders.
About AxlesandDifferentials.com
The AxlesandDifferentials.com company has built its online resource to help buyers of auto parts find essential parts for import and domestic vehicles. This company is staffed by experts able to provide the type of assistance that buyers require before purchases are made. The warranty protection that is offered with all parts sales is one incentive introduced to buyers in 2013. The AxlesandDifferentials.com company expedites its parts orders for all customers to provide a faster and more reliable delivery. The combined services that are offered to customers help this company to boost its annual sales volume.