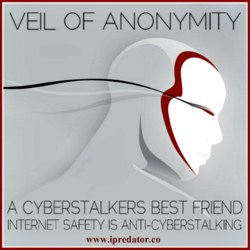 I wonder if historians will one day, centuries from now, look back upon us and conclude we were a culture blind to the hidden dark side of cyberspace. Michael Nuccitelli Psy.D. (2012)
Poughkeepsie, New York (PRWEB) April 30, 2013
Cyberstalking and online predators are new dangers since the birth of the Internet twenty years ago. People of all ages now use the Internet for a multitude of reasons. As millions of people use Information and Communications Technology (ICT), millions more will become victims. Cyberstalking expert, New York State licensed psychologist and certified forensic consultant, Michael Nuccitelli Psy.D., C.F.C., announces his availability to online and offline media professionals to discuss the topic of cyberstalking.
Cyberstalking is the use of Information and Communications Technology to habitually monitor a targeted victim and refers to a pattern of threatening or malicious behaviors. Cyberstalking is considered the most dangerous of the three types of Information and Communications Technology harassment (cyberstalking, cyber harassment, cyberbullying), given the cyber attacks include a credible threat of physical harm to the targeted victim. Legal sanctions range from misdemeanors to felonies and vary by state, but few victims ever contact the authorities.
Cyber harassment differs from cyberstalking in that it is defined as not involving a credible physical threat. Cyber harassment usually pertains to threatening or harassing messages using Information and Communications Technology to torment an individual, group or organization that does not include an actual or implied physical threat. Some states approach cyber harassment by including language addressing electronic communications in general harassment laws, while others have created stand-alone cyber harassment statutes. Cyberbullying is cyber harassment but applies to minors.
Dr. Nuccitelli is author of the Information Age construct called iPredator recognized by the American College of Forensic Examiners Institute. The iPredator construct is the backbone of all iPredator Inc.'s products and services. His 2013 definition is as follows:
iPredator: A child, adult, group or nation who, directly or indirectly, engages in exploitation, victimization, stalking, theft or disparagement of others using Information and Communications Technology. iPredators are driven by deviant fantasies, desires for power and control, retribution, religious fanaticism, political reprisal, psychiatric illness, perceptual distortions, peer acceptance or personal and financial gain. iPredators can be any age, either gender and not bound by economic status, race or national heritage.
iPredator is a global term used to distinguish anyone who engages in criminal, deviant or abusive behaviors using Information and Communications Technology. Whether the offender is a cyberbully, cyberstalker, cyber harasser, cyber criminal, online sexual predator, internet troll or cyber terrorist, they fall within the scope of iPredator. The three criteria used to define an iPredator include:
In addition to discussing the profiles of cyberstalkers, Dr. Nuccitelli is receptive to discussing his two sub-tenets of cyberstalking termed iPredator Victim Intuition (IVI) and ODDOR or Offline Distress Dictates Online Response.
About iPredator Inc.
iPredator Inc. is a New York State based Information Age forensics company founded to provide educational and advisory products & services to consumers and organizations on cyberbullying, cyber harassment, cyberstalking, cybercrime, internet defamation, cyber terrorism, online sexual predation and the new field the founder is pioneering termed, Information Age Psychology. Created by a NYS licensed psychologist and certified forensic consultant, Michael Nuccitelli Psy.D., C.F.C., their goal is to reduce victimization, theft, harm and disparagement from online assailants. In addition to assisting citizens, their mission is to initiate a national sustained educational & awareness campaign with the help of seed funding from private, state and federal agencies. At the website, they offer a variety of products and services all developed by Dr. Nuccitelli and relevant to internet safety and cyber attack prevention.
Contact:
Michael Nuccitelli Psy.D., C.F.C.
NYS Licensed Psychologist
C.E.O., iPredator Inc.
347-871-2416
Website: http://www.iPredator.co