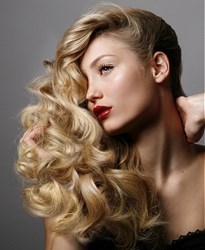 the beauty consultants call it a sexy date night look
Miami, FL (PRWEB) February 06, 2013
The online store of leading salon hair care and skin care brands features customer top rated hairstyling products, a skin smoothing mineral makeup, nail polish for creating countless nail designs, and a professional teeth whitening system. Each beauty product is customer top rated for creating what the beauty consultants call a sexy date night look.
To achieve a hairstyle with volume, Rebecca, lead beauty consultant, advises to use a spray mousse like the Big Sexy Hair Root Pump. Applied directly to the roots of damp hair, the styling product gives roots volume and body giving blow dried hair "lift". The root pump gives a medium hold and provides humidity resistance for a hairstyle with long-lasting volume.
Rebecca stated mineral makeup is antioxidant rich and ideal for clients who have makeup on more than 8 hours a day. Mineral makeup acts as a lightweight, breathable blanket. It conceals and creates a smooth, even-looking layer while decongesting pores. TheBeautyPlace.com favorites Glo Minerals and TIGI Cosmetics, formerly known as Bed Head Makeup, for its high-density pigment and its mineral, vitamin, and antioxidant ingredients. A best-seller is the Glo Minerals Pressed Base. Available in more than 18 natural shades, it offers flawless, semi-matte coverage to all skin types. A key ingredient: Green Tea extract.
The online store's nail polish offerings of OPI and CHI nail polish shades range in the hundreds. Popular OPI shades include My Private Jet, Midnight in Moscow, and Mimosas for Mr. and Mrs. The OPI nail polishes feature the exclusive Pro Wide brush for easy and streak-free application. New collections are offered regularly including the James Bond Collection, the Designer Series Collection, and the Holland Collection.
Supersmile and Go Smile are professional teeth whitening systems achieving 2 to 3 shades lighter results in as little as 4 days. The most popular tooth whitening system is the Supersmile Pro Whitening System available in Small and Large. It includes the Teeth Whitening Toothpaste and the Whitening Accelerator. A pea-sized amount of each on a toothbrush twice a day helps lighten teeth about 2 shades in less than 4 days. (Teeth have to be brushed from 3 to 5 minutes twice a day.) The whitening duo safely remove coffee stains, wine stains and tobacco stains from natural teeth and restores bonding, caps, veneers, and dentures to their original whiteness.
TheBeautyPlace.com is an online store of leading salon brands at affordable prices. From skin care to hair care and everything beauty, TheBeautyPlace.com strives to offer clients and prospective clients excellent customer service and fast shipping of beauty products right to their door.
Follow and Like TheBeautyPlace.com:
On Pinterest: pinterest.com/thebeautyplace/
On Twitter: @TheBeautyPlace
On Facebook: Facebook.com/pages/TheBeautyPlacecom/125435188536?ref=ts
TheBeautyPlace.com Blog: blog.thebeautyplace.com
Jennifer Ramirez
TheBeautyPlace.com
1-877-990-1112
# # #