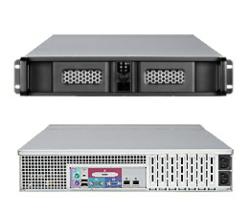 DB Networks Adaptive Database Firewall is opening up a new era in database security
San Diego, CA (PRWEB) December 05, 2012
DB Networks, an innovator of database security equipment, has been selected as a Reader Trust Award finalist in the Best Database Security Solution category for the 2013 SC Awards. DB Networks Adaptive Database Firewall was selected from hundreds of nominations, submitted across 34 technology categories, as one of the information security industry's most effective solutions, addressing the biggest security challenges facing organizations.
"Our readers are among the most knowledgeable security professionals in the industry so it is quite a statement to be selected by SC Magazine readers as one of the best," said Illena Armstrong, vice president and editorial director of SC Magazine.
"DB Networks is extremely honored to be selected as a finalist for SC Magazine's Best Database Security Solution. We also extend our congratulations to the other finalists," said Brett Helm, CEO of DB Networks. "Our Adaptive Database Firewall is opening up a new era in database security and we're very excited with the response we've been receiving from customers."
The category winners will be announced at the 2013 SC Awards U.S. ceremony to be held on Feb. 26, 2013 in San Francisco.
About DB Networks
DB Networks is innovating database security equipment for organizations who need to protect their data from database attacks. DB Networks Adaptive Database Firewall is an effective countermeasure against SQL Injection and database Denial of Service attacks. Unlike traditional database security solutions, which require extensive customization, as well as time-consuming white list/black list maintenance, DB Networks patent-pending behavior analysis technology is able to rapidly and automatically adapt to changes in the threat profile to provide continuously protection for your databases. DB Networks is a privately held company headquartered in San Diego, California. For additional information, please visit us at dbnetworks.com.
About SC Magazine
SC Magazine provides IT security professionals with in-depth and unbiased information through timely news, comprehensive analysis, cutting-edge features, contributions from thought leaders and the best, most extensive collection of product reviews in the business. By offering a consolidated view of IT security through independent product tests and well-researched editorial content that provides the contextual backdrop for how these IT security tools will address larger demands put on businesses today, SC Magazine enables IT security pros to make the right security decisions for their companies. In addition to the monthly print edition, the brand's portfolio includes a vibrant website (scmagazine.com); SC Congress New York, Toronto and Chicago; SC Awards; SC MarketScope; and SC Magazine Newswire.
Nominations and event information:
Maggie Keller, event coordinator
maggie.keller(at)haymarketmedia(dot)com
646.638.6041
Public Relations for SC Magazine
Katherine Verducci, MIX Public Relations
katherinev(at)mix-pr(dot)com