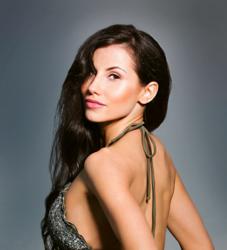 "I cannot believe this is happening. I had no idea how big this would get"
Los Angeles, CA (PRWEB) April 25, 2013
D&D entertainment has announced Deanna's "Dreams Come True" video has logged well over 7 million views on YouTube since it was originally posted less then 2 week ago. Impressive by industry standards, Deanna is now considered an Internet sensation.
Viewers are consistently impressed with the beautiful girl singing in a bikini in an exotic location on the beach. It seems like everybody loves Deanna's viral song "Dreams Come True". Deanna, who recently moved to Los Angeles, California, cannot believe the attention her Video is getting. "I cannot believe this is happening. I had no idea how big this would get," Deanna told the News.
http://www.youtube.com/watch?v=5N4cv026E_8
"I am so happy people love the song. I think we all need some inspiration and that's what I'm trying to do with my music. It's amazing. I am very grateful and exited," Deanna said.
Deanna was born in Ukraine, raised in Israel, and moved to United States at the age of 21. All by herself with just a couple of dollars in her pocket, Deanna started singing and preforming at a very young age and she always knew that singing and acting was her passion. Although everyone near her told her it was impossible, she never gave up on her dreams.
"I refused to listen to the naysayers and have chased my own dream," said Deanna.
Deanna speaks fluently in four different languages: English, Spanish, Hebrew and Russian. This knowledge will be used in her upcoming projects as she revealed some of her plans for the future. Deanna's current goal is to reach out to a large number of people with her music. The artist behind one of YouTube's latest million view videos now hopes to spread the positive message of "Dreams Come True" even further.
Contact:
D&D Entertainment
Web. https://plus.google.com/104276570455395506795
Email. Deannadreams(at)gmail(dot)com
Tel. +1-818-770-2834