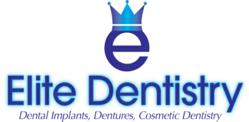 Elite Dentistry is now offering dental implants for under $900, and also gives a Satisfaction Promise!
Austin, Texas (PRWEB) April 08, 2013
Elite Dentistry, the premier Austin dentist, is now offering dental implants for an unbelievable low price of under $900. For more information and scheduling, call the office at (512) 524-6131.
The implants are performed by a Board Certified dentist, Dr. Darian Kaar, who has been providing highly skilled implant dentistry in Austin for over a decade. Along with the incredibly low price on the implants, the office offers a Satisfaction Promise and $100 off of the first visit.
Dental implants have evolved over the last couple decades to where they now provide an excellent replacement for a lost tooth. The implants placed by Dr. Kaar at Elite Dentistry look just like one's natural teeth, while providing significant durability that lasts for a very long time.
While dental implants provide substantial benefits for those in need, the cost of the work can be high. Therefore, the affordable dental implants offered by Elite Dentistry at such a low price point offers individuals an excellent method of getting teeth replaced, especially when multiple implants are needed.
Along with offering dental implants Austin trusts, Elite Dentistry also provides comprehensive cosmetic dentistry work including veneers, crowns, teeth whitening along with preventative and general dentistry. This includes root canals and wisdom teeth extraction as well.
To find out more about the implant dentistry with Elite Dentistry in Austin Texas and the $895 implants, call (512) 524-6131 today.