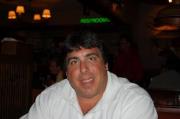 Rent My Vacation Home Remodels to New Offices and Websites
Detroit,Michigan (PRWEB) December 04, 2012
Things are changing in the vacation home rental industry. Rent my vacation home now has a network where employees are checking each home to make sure that the person listing actually owns the house. There been more than one occasion that rent my vacation home has found that one out of 100 do not actually on the home that they list. Vacationers don't know about this because before their listed all of the checks are done to ensure that when the reservation is made rent my vacation home knows who the owner is.
Rent My Vacation Home dot com is the only national website that has inspectors to look at each home. They do not third-party this service, but do it themselves. Vacation homeowners don't even know that representatives are doing the detective work before the listing goes live.
One of the new technologies offered is a scam reporting page where any irregularities are reported to the public that we find during our reporting. The two new offices that just came on board are located at 2751 Hennepin Avenue South, Suite 154, Minneapolis, Minnesota website address of http://www.RMVHminnesota.com.
The other office is located at 3224 US. HWY. 41 W., Suite 214, Marquette, Michigan.Web Site of http://www.rmvhmichigan.com. The franchise office Rent My Vacation Home is located outside of Washington D.C. and can be reached at http://www.rentmyvacationhome.com or by phone at 1-800-699-7684.