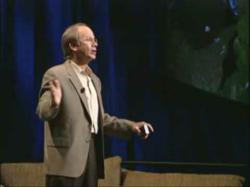 Unleashing passion in a person is the greatest gift a manager can bestow upon those they lead.
Chicago, IL (PRWEB) December 09, 2012
Dewitt Jones is a National Geographic photographer, motivational speaker and now business guru for Carlton's Training Solutions' clientele. He's not a man who turned a company around or even built one. But the reason Dewitt has become invaluable in the business world is his ability to inspire individuals to find their passion at work and do their jobs better than ever before. Carlton's Training Solutions has inspired their clients with the Dewitt Jones training videos.
"The difference between two men laboring away on a stone is one man believes he's a stone chipper and the other believes he's a cathedral builder. The vision employees have of themselves and their place in the company is vital to success. Leaders make employees feel that they are part of something bigger. That their efforts are integral to the success of the organization. Unleashing passion in a person is the greatest gift a manager can bestow upon those they lead," says Dewitt.
In his first corporate training video, Everyday Creativity, Mr. Jones cited his formula for success. Vision. Passion. Purpose. Creativity. Giving employees a vision is crucial for managers. It ignites the passion they feel for their job and it shows in their work. When managers are able to deliver this vision and ignite passion it gives a purpose to employees. Other training programs get specific about different subjects but this program gets specific on how to find the joy at work again. Extremely valuable.
In the For the Love of It video, Dewitt studies some of the people and places he's photographed and why those people love what they do so much. Like the stone chippers it is all how they view their place in the world and their jobs. Those who are able to find the love in their job, to find their passion are impossible to compete with. The companies that can instill passion in their people are the top companies in the world.
Carlton's Training Solutions provides clients with a Dewitt Jones video because of the serious, almost contagious passion for work it provides. The programs they represent deal with very specific issues from time management to conflict resolution training. But the programs with Dewitt give an organization its motivation and passion to be better. The Dewitt Jones training videos have given Carlton's Training Solutions another answer in helping organizations transform themselves.
About Carlton's Training Solutions
Carlton's Training Solutions provides corporate training for client's using corporate training videos by numerous personalities such as Bob Farrell, John Cleese, Tom Peters, Dewitt Jones, Lou Holtz, Catherine Crier, Ben Zander, Stephen Covey, Ken Blanchard, Morris Massey and Joel Barker paradigm videos. They cover the subjects of harassment training, sexual harassment training, diversity training, workplace violence training and generational issues in training. To see other topics of training they provide or learn more about Carlton's Training Solutions visit their website here at http://carltonstraining.com