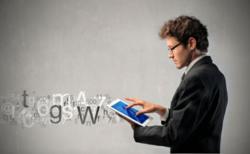 The blog post highlights some "sketchy" ad practices from an anti-virus computer software company.
Austin, TX (PRWEB) October 06, 2012
Digital Marketer's industry leading blog posted a recent online piece with a word of advice from Managing Editor Josh Loposer: "For any marketers who may be considering using scare tactics: DON"T."
The blog post highlights some "sketchy" ad practices from an anti-virus computer software company, Loposer said. The accused ads made targets believe they needed anti-virus software whether they truthfully did or not.
Based off of an October ARS Technica article, "The so-called "scareware" company, which went by a number of aliases over a few years (WinFixer, WinAntiVirus, and WinAntiVirusPro), used a deceptive form of display ads that claimed to be scanning your hard drive for viruses, spyware, etc.," said Loposer in the post.
The Federal Trade Commission lowered the hammer on the company, tagging them with a $163 million ruling, reported the ARSTechnica.com article.
"Some might call this heavy handed. After all, the products weren't found to cause damages or hurt people, it was the deceptive marketing that the FTC took issue with," Loposer said.
Information like this is available for instant access on the Digital Marketer blog, where the best of the best online marketing gurus share their ideas on trends and news flowing through the Internet. It's part of DM's continuing efforts to keep marketers across the globe up to date on what's affecting their business on every landscape.
Digital Marketer's blog is available to anyone, but becoming a member of DM Pro gains access to information-packed monthly digital newsletters from the brightest minds in the industry, as well as a collection of Special Reports on how to combine marketing with major Internet players like Apple, Amazon, Google, and YouTube. A DM Labs membership takes things a step further, with split test results, website reviews, and of course access to RAW Trainings that are available anytime from any online device after their live events.
Digital Marketer releases informational and educational materials to help businesses and entrepreneurs gain insight and information on the trends, data, and strategies that can take them to the top of their industry. Through their RAW Training courses, strategic plans, blogs, newsletters, site reviews, and Special Reports, Digital Marketer supercharges every single marketing campaign it touches. For more information, visit DigitalMarketer.com.