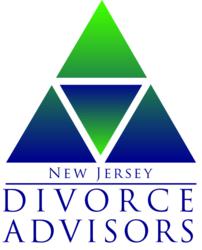 It is recommended that, in addition to working with the mediator, each party hire an attorney to advise them on their legal rights and provide guidance throughout the Mediation process.
Red Bank, NJ (PRWEB) December 15, 2011
Even the divorce market has felt the effects of the recent economic downturn. Divorce rates are down in many states because people simply can't afford to get divorced. New Jersey Divorce Advisors, LLC ("NJDA") and Divorce Attorney Laurie Poppe have teamed up to explain how two popular forms of Alternative Dispute Resolution may save divorcees time, money, and aggravation as they dissolve their marriages.
Mediation
Divorce Mediation has been around for decades and continues to be a popular way of dissolving a marriage. Typically, a mediator is selected by the husband and wife or, in some cases, by the family court. While most mediators are attorneys, it is not a requirement. Your mediator could be a financial planner, an accountant or a social worker. It's important to understand that Mediators are trained in negotiation and dispute resolution, not necessarily the law. The mediator provides the framework for the decisions you must make and provides options for a resolution. However, the mediator does not represent either of you in the matter and cannot give you legal advice.
You and your spouse will ultimately make all of the decisions to resolve your issues. You do not receive legal advice and may, unknowingly, give up something for which you have a right. You must trust your spouse regarding their financial disclosures and there is no ability to compel supporting documents from third parties. In situations where there is a significant difference in the level of information each spouse has, this is often an issue. For example, if the wife handles all the financial matters for the household and the husband has little knowledge or experience in this area, the wife may have a distinct advantage in mediation.
Mediation is often sought as a less expensive way to divorce. This may certainly be the case, but you should be aware of the fees involved before deciding to pursue mediation. Initially, you will hire a Mediator to help you work through your issues and reach a settlement with your spouse. Hourly rates are usually similar to attorney's fees, ranging from $250-$500 per hour. The more complex your financial and legal issues, the longer it will take to reach a settlement. Lack of cooperation by either side will also drag out the process.
It is recommended that, in addition to working with the mediator, each party hire an attorney to advise them on their legal rights and provide guidance throughout the Mediation process. Your attorney will not participate in the mediation sessions but can prepare you for and debrief you after each meeting.
Once an agreement is reached, the Mediator will draft a Memorandum of Understanding. If you've retained an attorney, he or she can review the Memorandum to ensure you haven't given up something inadvertently or misunderstood the terms of your agreement. Any changes to the mediated agreement will cause additional delays in the process. Finally, you will likely want your attorney to put the divorce through the court system for you rather than doing it yourself.
Attorneys provide the services described at an hourly rate as well. The cost of the mediator, in addition to two attorneys, should be projected when considering mediation.
Collaborative Divorce
Collaborative Divorce is a newer form of Alternative Dispute Resolution in the State of New Jersey, yet one with a proven track record in many other states and countries. In Collaborative Divorce, both you and your spouse retain your own attorneys who are trained in the Collaborative Method. The process begins with the signing of a Participation Agreement that lays out the "ground rules" for the Collaborative model. Divorcees must be aware of the importance of these key points: retaining Attorney/Client privilege (confidentiality); acting on good faith with respect and transparency between parties; and, should the collaborative process break down, being aware that the attorneys retained in the Collaborative process must recuse themselves and may not continue to represent their clients.
In Collaborative Divorce, your values and ideals are the priority. If there are children involved, their needs are put at the forefront. The process is facilitated by a series of "four-way meetings" involving the husband and wife and their respective attorneys. The meetings are usually held in one of the attorney's offices (not a courtroom) and are arranged based around the schedule of the parties involved, not dictated by the court calendar. The meetings are intended to be constructive conferences where issues are addressed — and ultimately resolved — based on the priorities of the husband and wife. As difficult topics arise, other professionals — such as financial planners, accountants, or therapists — may be utilized.
Settlement agreements reached during Collaborative Divorces are often very different than court-driven settlements and, in most cases, are more suitable because the husband and wife have determined what's important. State guidelines for items such as child support frame the discussions. Since the agreement is reached during four-way conferences rather than impersonal, stress-inducing court appearances, you will likely preserve and/or develop an ability to cooperate and communicate with your spouse post-divorce.
Regardless of which method you elect to utilize when obtaining a divorce, it is always a good idea to interview prospective mediators and/or attorneys first. You will be making decisions that affect you for years to come and you want to make sure you have an affinity for and trust the person who will help you navigate your way to an agreement. Take the time to think about your income, assets, debts and the co-parenting of your children. Then make a reasoned and thoughtful decision about how you would like to proceed.
Laurie Poppe, Esq., LSW is a Collaboratively trained Divorce Attorney, trained divorce mediator, and a Licensed Social Worker with offices in Hillsborough and Wall, NJ.
About NJDA
New Jersey Divorce Advisors, LLC is a divorce consulting firm committed to connecting divorcees with the appropriate professional resources they need to streamline the divorce process and produce equitable divorce settlements. The firm's advisors are trained in Collaborative Divorce, Mediation, and the financial effects of various property settlement scenarios. The firm specializes in divorce financial planning, lifestyle and budget analysis, insurance, and business valuation. The firm may be hired as a neutral third party or as a client advocate.
###