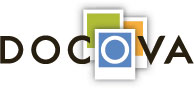 Mississauga, Ontario (PRWEB) April 30, 2013
DOCOVA is excited to be a presenter and Silver Sponsor at the upcoming North American Notes User Group (IamLUG), taking place May 6 and 7, 2013 in St. Louis, Missouri. IBM Notes, Domino, Quickr customers and Business Partners are encouraged to connect with DOCOVA during this event for the latest on collaboration, document management and social business.
Furthermore, DOCOVA specialists are looking forward to sharing their expertise with participants in several key areas:

Given the recent IBM announcement on Quickr's withdrawal from marketing, customers are expressing concern. DOCOVA specialists will provide perspective on the future options for Quickr and best practises for providing collaboration and user-friendly document management on Domino.
Domino-based Document Management for IBM Connections
For some, the Java-based IBM Connections Content Manager (CCM), which provides robust document management capabilities for IBM Connections, is too much to deploy. Meet with DOCOVA specialists to understand your Domino-based options for integrating robust document management into IBM Connections.
If you still use Domino Document Manager (DDM), the time is now to move to a modern, supported platform for document management. Cost-effective solutions are available, even if you're currently using an old version of DDM on a pre-Domino R6 server. Learn how a low-risk Proof of Concept is the way forward for DDM.
Business Applications on a Web Platform
The maturity and standardization of web technologies is giving way to web application platforms. Experience how you can save time developing and deploying enterprise applications, improve user acceptance and organizational performance with a web application platform based on Domino and leading web technologies. Learn how a web application platform reduces the pressure on the I.T. budget.
Enterprise "Secure File Sync and Share" for Domino
Consumer-grade "file sync and share" applications have made it easy to share files outside the firewall. Too bad they're creating new silos of files and creating new security challenges. Enterprise file sync and share on Domino works a) inside the firewall, b) in the cloud or c) between the two, while providing the enterprise-level control and security you require for your documents and other business content.
IamLUG is one of the largest user groups focused on IBM Collaboration and Social technologies. IamLUG registration details, session overviews and more are available at http://www.iamlug.org
The DOCOVA Advantage - About DOCOVA - DOCOVA is a global company that offers a document management solution with a difference. DOCOVA has "click" enabled functionality that allows you to create powerful business applications quickly.
We combine the advantages of off the shelf products with seamless integration. We take the development pain out of custom applications.
We create the opportunity to start simple and go big because we have the ability to go live in minutes with secure file sync and seamlessly take steps towards more complex capabilities as an organization's needs grow. Learn more at http://www.docova.com