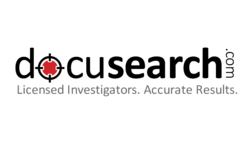 Despite what some "instant results" services say, phone carriers will not give out or sell the current phone number for any of their users to a company.
(PRWEB) February 04, 2013
Those in search of finding a cell phone number can weed through imposter services by using Docusearch's recently installed comparison chart. The chart takes into consideration all popular companies, as well as internet-based entities that boast immediate and unlimited results.
Docusearch's newly added comparison chart helps those looking to find a cell phone number sort through companies that offer real results and those that offer inaccurate data with no follow-up support for dissatisfied customers.
Private investigators at Docusearch have sorted this list into a simple three category chart detailing the services these popular companies offer. This information, based off their professional experience, should help those in search of finding cell phone numbers to learn what to look for when signing up for a service to perform a mobile phone lookup.
When submitting a request for information regarding a person's cell phone number, some factors should always be considered. Is this company a licensed private investigator? Is there a customer service number provided? Is a subscription required?
Since licensed private investigators and law enforcement officials are the only people with the resources and authority to gather current contact information for an individual, it's important that the chosen service employs someone with the capability to request this information from the cell phone provider. Despite what some "instant results" services say, phone carriers will not give out or sell the current phone number for any of their users to a company. Their information is most likely coming from an outdated database full of past contact information that would offer no benefit in locating that individual at the current time.
Once a customer discovers there is something off with the information they received from their instant search, their next step would be to contact the company for support. At this point, the absence of a customer service line would throw up a red flag, suggesting that reaching a representative of this company for comment may be generally impossible.
Following this point is the recurring subscription fee that may have been set up as a term of trying the service for a certain amount of time. Monthly or Annual withdraws will now start being withdrawn from the subscribers bank account until they are able to successfully cancel their account.
The private investigators and customer support team at Docusearch work hand in hand to deliver timely, accurate, and up-to-date information for all of their clients. Their service is pay-as-you-go which helps ensure that clients are only charged for services rendered.
Customer success and service is at the heart of Docusearch's core values. Many of their searches come with a no-hit, no-fee guarantee which essentially means that if the private investigator couldn't locate what he or she set out to find, the client won't be billed. While this is the policy on most of their services, it is also clearly labeled on the services that cannot be guaranteed. Further questions about the Docusearch guarantee can be directed to a representative at (800) 474-5350.