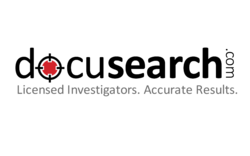 We're always looking for new ways to more accurately inform customers about the services they're about to purchase.
(PRWEB) April 01, 2013
As a leader in the online private investigation industry, Docusearch continues to prove itself a trustworthy asset to customers. In addition to providing worthwhile services that deliver accurate results, the company promotes transparency through consistently updating the content describing its services. In the past, these updates involved expanding previously written content to include more in-depth explanations, but the most recent update actually added new content areas to the company's services, the most notable addition being new FAQs for its Reverse Phone Number Search and Cell Phone Number Lookup. The company believes these new FAQ sections will further help to inform the customer about the service, such as its limitations, results, and time frame. All of this information educates the customer long before they engage in the service, thus increasing the company's openness and transparency about the services.
To learn more about the company's new content additions, we spoke to a Docusearch online manager:
"It's simple, we wouldn't be very good private investigators if we couldn't properly convey information, right? So we're always looking for new ways to more accurately inform customers about the services they're about to purchase. We want them to feel confident about the service, in addition to satisfy their need for information. The two go hand-in-hand, really, and it's our job to ensure every sentence, every paragraph, every single word makes the mark. I believe that's what sets us apart from the competition: we're constantly searching for room to improve. And we take every improvement serious. To us, even something like a content update is a huge deal."
FAQs
As is the nature of the private investigation industry, Docusearch receives many questions about their reverse phone number search and find cellular phone number service, many of which are questions previously asked by other customers. Rather than go through the time to answer all of these inquires, it's much easier to simply answer the questions on the actual service page. This provides customers with an answer as their reading about the service. Not a revolutionary idea, but it's something many companies fail to successfully implement.
With Docusearch taking as much time as it does to strive for perfect, one can expect the FAQs to adequately address all commonly asked questions. The company also plans to expand the FAQs if they see a new question arise. "It's all about being flexible to the customer," says the aforementioned online manager. "It's about listening to customers and then answering them as succinctly as possible."
Further Upgrades
While the company has not explicitly stated its future plans for site upgrades, the company has hinted at something coming later within the month. "Searching for improvements is about as fun as searching for information," jokes the online manager. "We often laugh about how we should create an internal investigation team just for upgrading our services. We'll see."
For questions about Docusearch, or their find cellular phone number or reverse phone number search services, please go to http://www.docusearch.com.