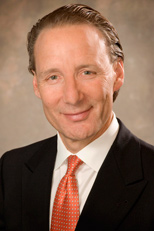 What is needed now is a thorough investigation to determine how this happened, who is responsible and what we can do to ensure that a national public health crisis like this never occurs again.
Chicago, IL (PRWEB) October 13, 2012
Chicago drug injury lawyer Patrick A. Salvi today applauded U.S. and state authorities' promises to consider criminal and civil penalties against a Massachusetts pharmacy that has been implicated in a nationwide outbreak of fungal meningitis from contaminated steroid shots.
The Boston Herald reported that, during a conference call with reporters on Thursday, Deputy U.S. Food and Drug Administration (FDA) Commissioner Deborah M. Autor said, "We have potential civil and criminal remedies and we will continue to look into this."
"These officials are showing that they recognize that this outbreak is completely inexcusable," said Salvi, managing equity partner at Salvi, Schostok & Pritchard P.C., one of the leading personal injury firms serving clients in Illinois and across the Midwest.
Salvi's background includes handling medical malpractice and medication-related injury claims, including a record-setting $8.25 million settlement on behalf of a Chicago couple whose prematurely born son died at a Park Ridge hospital after receiving a lethal dose of sodium in his IV nutrient bag in the fall of 2010. (Burkett v. Advocate Health and Hospitals Corporation d/b/a Advocate Lutheran General Hospital; Case No. 11L003535).
"What is needed now is a thorough investigation to determine how this happened, who is responsible and what we can do to ensure that a national public health crisis like this never occurs again," Salvi said.
The office of Massachusetts Attorney General Martha Coakley said Thursday that it would join the state Department of Public Health, FDA and U.S. Centers for Disease Control and Prevention (CDC) in their ongoing investigation of the New England Compounding Center (NECC), The Boston Herald reported.
The NECC has been cited as the source of contaminated steroid shots believed to have caused 185 cases of fungal meningitis (and one case of peripheral joint infection) in 12 states. As of October 12, the CDC had confirmed 14 deaths.
The CDC reports that as many as 14,000 patients had received the tainted steroid shots — an increase by 1,000 from earlier estimates.
The new estimate includes patients who received steroid shots in knees, ankles and shoulders. Those patients, unlike the majority who received the spinal shots for back pain, are at risk for serious infections but not meningitis, the CDC said.
The FDA reported earlier this month that investigators had found a sealed vial of a steroid known as "methylprednisolone acetate" at the NECC plant that was contaminated with fungus, according to The Boston Globe.
The NECC recalled more than 17,600 single-dose vials of the steroid, which was used to ease back pain, from 23 states on September 26. The Masschusetts-based compounding pharmacy has also recalled all of its pharmaceutical products put into circulation since January, the CDC reported on its multistate meningitis outbreak Web page.
The CDC has identified three Illinois clinics that received the recalled steroid injections: The APAC Centers for Pain Management in Chicago and Westchester and Thorek Memorial Hospital in Chicago.
Although no meningitis cases have been reported in Illinois, the CDC reports that the outbreak has reached residents of the nearby Midwest states of Indiana (24 confirmed cases), Michigan (41), Minnesota (3) and Ohio (3).
Salvi said patients who were injected with potentially contaminated steroids should heed the CDC's advice and see a doctor if they develop fever, increased pain, redness, warmth or swelling in the joint that received the injection or at the injection site.
"Anyone who has been hurt by these contaminated steroid shots or has a family member who was harmed should obtain the assistance of a qualified drug injury attorney as soon as possible in order to ensure their rights are protected," he said.
About Salvi, Schostok & Pritchard P.C.
Salvi, Schostok & Pritchard P.C. is a leading Chicago personal injury firm with offices in Chicago (22 West Washington Street, Suite 1600, Chicago IL 60602) and Waukegan (218 North Martin Luther King Jr. Avenue, Waukegan, IL 60085). The firm represents clients in matters involving medication errors, emergency room errors, failure to diagnose, hospital negligence, physician error, birth injuries, surgical malpractice, anesthesia errors, organ puncture/perforation, post-operative and pre-operation malpractice and surgical complications. The firm's success in medical negligence, personal injury and wrongful death cases features recoveries of more than $630 million on behalf of its clients, including more than 180 multi-million dollar verdicts or settlements. To learn more about Salvi, Schostok & Pritchard P.C., call (312) 372-1227 or use the firm's online form.