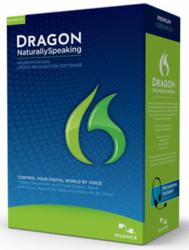 Without having to type at all, you get faster, more accurate speech-to-text results which is incredibly valuable for any business person's day-to-day workload.
Greenville, SC (PRWEB) September 20, 2012
DTP® now offers Dragon NaturallySpeaking 12, the newest and fastest version of speech recognition software from Nuance®. This latest generation of Dragon NaturallySpeaking is designed to provide exceptional speech-to-text usability for any professional. The new versions provide more options for customization, no matter what communication platform is used – a PC, mobile device, or an office-based system.
DTP® –The Dictation and Transcription Pro's, is a leading provider of the latest technology in dictation, transcription and speech recognition products. Their extensive inventory of speech-to-text software now includes all versions of Dragon NaturallySpeaking 12, along with related accessories. Versions of Dragon NaturallySpeaking 12 available include: Dragon NaturallySpeaking 12 Professional, Dragon NaturallySpeaking 12 Legal, and Dragon NaturallySpeaking 12 Premium. All of these Dragon NaturallySpeaking 12 products are in stock and available for immediate shipment through DTP.
Over 100 new features and enhancements can be found with all of the Dragon NaturallySpeaking 12 versions, including a 20 percent improvement in accuracy, which means less time correcting and more time saved. Additional enhancements include the utilization of the newer multi-core processor's used in today's PC's. This enhancement delivers noticeable improvement in the program's speed while converting speech to text on screen.
Among the new enhancements in Dragon NaturallySpeaking 12 Premium, for example, are features ideal for a professional who may be starting a small business. One such feature is an interactive tutorial that provides simulations for practicing dictation, correction and editing with the software. The interactive tutorial aids in seamless setup and usability.
'The overall efficiency of Dragon NaturallySpeaking 12 translates into a measurable return on investment for any professional or business," says Harold Holden, President of DTP. "Without having to type at all, you get faster, more accurate speech-to-text results which is incredibly valuable for any business person's day-to-day workload." Harold continues by pointing out that "When combined with the Philips SpeechExec Enterprise dictation and transcription workflow solution; the effiencincy and management of speech to text is unparralled. Also, using Dragon voice recognition software with Professional Dictation Equipment, such as the Olympus DS 7000 or the Philips LFH 9600, increases productivty."
Holden adds that with the newest versions of Dragon NaturallySpeaking, any user will find the features that best meet their needs. For Dragon NaturallySpeaking 12 Legal and Dragon NaturallySpeaking 12 Professional, exclusive new attributes include a Recognition Log which allows administrators to obtain a file for each end-user. This allows the end-user to easily and quickly gather objective usage information and obtain targeted advice to measure return on investment.
SmartFormat Rules is another asset new to all versions. It detects a user's format corrections including abbreviations, numbers and customized vocabulary to personalize the user's commands. It also enables a PC user to dictate and format documents, search the Web, and network with other PC users and colleagues.
For anyone who is regularly inundated with emails, Dragon NaturallySpeaking 12 makes it easier and faster to go through them. Now, the software can be used with two of the most popular web-based email applications, Gmail and Hotmail, using voice! One can even use their iOS or Android device as a wireless microphone with a free Dragon Remote Microphone App. In addition, Dragon NaturallySpeaking 12 is more customizable and allows the user to set preferences for Twitter and Facebook commands, among others.
DTP Sales and Service includes an extensive inventory of digital dictation, transcription and speech recognition technology products. They have a solid clientele including several Fortune 500 companies, top 100 legal firms and medical organizations in the US and Canada.
About DTP Sales and Service:
DTP Sales and Service provides the very best solutions for transcription, dictation and speech recognition for professionals nationwide. Their mission is to provide the highest level of customer satisfaction through their exceptional products and customer relations. Their elite partnership with Dictaphone® is a continuation of the 100+ year tradition of excellent products and customer service. Their friendly, expert staff is fully certified by dictation and transcription industry leaders such as Nuance®, Philips®, and Olympus®. They go beyond the typical online-only retailers by providing exceptional personalized service from the very beginning.