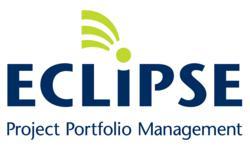 Toronto, Ontario (PRWEB) April 29, 2013
The Eclipse PPM Spring Release has been taken live on Saturday, April 27. In a constant effort to enrich its customers experience with both the product and the company, Solution Q has again included or upgraded key areas of product functionality to help make project and portfolio management simpler and more successful.
After the success of Eclipse Docs that was launched in "beta" as part of the Winter 2013 release, a number of enhancements have been introduced, including auto population of key project data to Eclipse Docs with project fields, check in and check out capabilities and workflow approvals.
Another particularly exciting feature of this release came with the announcement that Eclipse PPM is launching its first interactive email feature. This will be the first in a set of capabilities that expand how a user can interact and contribute to Eclipse. This will support the ability to create Project Notes in Eclipse from email directly. Email In will use a simple subject line notation for identifying the target project, and outgoing email alerts from Eclipse PPM will have links in them to respond to the notification that automatically populate your subject line with the appropriate notation.
In order to reflect some of the most recent features, a number of reports have been updated to reflect and use some of these features. One such report is the Financial Extract Report that was added to the core application in the Winter 2013 Release. Access to this has now been added to the Eclipse PPM Add-In for Microsoft Excel, making custom reports and analysis with financial data more flexible and persistent.
In the age of information and with mounting data to sort through, Solution Q has also enabled its customers to further streamline the Eclipse interface to show only what is relevant, and exclude all of the other knowledge areas or data tabs that may not apply to certain projects.
Additionally, The Eclipse PPM API services are being extended further to include the ability to add or update Time Tracking data from other systems.
Solution Q also made an exciting announcement as part of its 2013 Spring Release with the company revealing that it is currently working on a mobile-optimized light application, "Eclipse Go". Although it wasn't disclosed as to when this application will be launched, it is something that existing and future customers can look forward to using on any mobile device in the near future.
To find out more about these PPM capabilities and features mentioned in this article, contact Solution Q directly.