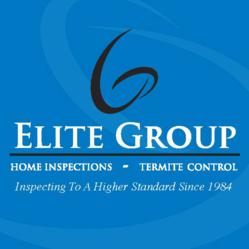 (PRWEB) April 09, 2013
Southern California home inspection company, "The Elite Group", continues to add additional value and services with every home inspection in the Los Angeles, Orange, Riverside, San Bernardino, Ventura, and San Diego County areas.
The Elite Group Property Inspection Services Inc. is announcing that as part of every home inspection, clients will be offered a free membership (a $199 value) to the Home Owners Network (HON). HON provides technical support to clients for their home so that they can have peace of mind and save money on repairs and maintenance. Clients of The Elite Group will have complete access to a staff of experts to answer any questions they might have on the technical aspects of their home by using a free phone app or by using the form on the HON website. Membership benefits also include access to great discounts that are not available anywhere else.
The addition of HON is just one of a number of value added services that The Elite Group offers each client with every home inspection. The Elite Group continues to offer a RecallChek, which is another way we help protect and assist clients. RecallChek reports help to protect and inform homeowners by investigating the status of their appliances to determine if a product has been issued a manufacturer's safety recall. For appliances that have been recalled, RecallChek will identify the nature of the recall, where the product was sold, how to remedy the defect, and how to get the item repaired or replaced from the manufacturer.
The Elite Group has the strongest staff of home inspectors in Southern California with over 350,000 homes worth of experience. We offer on-site photo inspection report followed up with an email copy the same day starting at $255. All 35 of our experienced home inspectors are InterNACHI certified. Combine that with being fully insured, the industry leading home inspection company, and Appliance Recall Reporting for life...and you have the best company to perform your next home inspection on all accounts.
Call The Elite Group Today To Book Your Next Inspection (800)494-8998