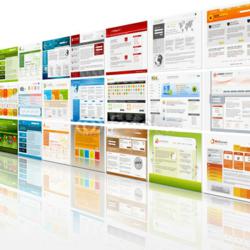 The entire process can be improved by implementing EMR, (electronic medical record), software programs in the practice.
Denville, NJ (PRWEB) February 25, 2013
Nitin Chhoda, an international marketing expert, shares the guidelines in physical therapy documentation as recommended by APTA. These guidelines provide an in-depth documentation for each client. A few of the recommendations require all documents to be dated, and authenticated by the physical therapist who performs the service.
The prescribed interventions that are provided by the physical therapist or his/her assistant are under the direction and supervision of the physical therapist. Other documents such as flow charts and communications with primary care physicians and insurance documentation are also included.
According to Chhoda, following the recommendations of the APTA does provide a complete case documentation. "The whole record keeping process can be a bit overwhelming, especially in a successful practice. The entire process can be improved by implementing EMR, (electronic medical record), software programs in the practice. Physical therapy documentation software allows patient files to be easily handled by several different staff members in the office as well as offsite locations." Chhoda commented.
Having the ability to take a physical therapy patient's file from examination, scheduling, billing, and communication, to physicians and insurance with EMR software allows for smooth and reliable physical therapy management.
"Occupational therapy software is also a huge time saver. It virtually eliminates handwritten documentation and greatly reduces incorrect transfer of information, from one file to another while providing physical therapy services. With increasing government oversight it only makes sense that full APTA recommended guidelines, are followed by physical therapist" Chhoda stated.
Chhoda's office can be reached by phone at 201-535-4475. For more information, visit the website at http://www.emrnews.com.
ABOUT NITIN CHHODA
Nitin Chhoda PT, DPT is a licensed physical therapist, a certified strength and conditioning specialist and an entrepreneur. He is the author of "Physical Therapy Marketing For The New Economy" and "Marketing for Physical Therapy Clinics" and is a prolific speaker, writer and creator of products and systems to streamline medical billing and coding, electronic medical records, health care practice management and marketing to increase referrals. He has been featured in numerous industry magazines, major radio and broadcast media, and is the founder of Referral Ignition training systems and the annual Private Practice Summit. Chhoda speaks extensively throughout the U.S., Canada and Asia. He is also the creator of the Therapy Newsletter and Clinical Contact, both web-based services to help private practices improve communication with patients, delivery better quality of care and boost patient retention.