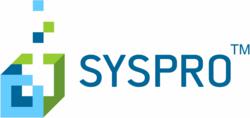 Over the years, SYSPRO has easily adapted to our changing business needs. It has driven efficiency throughout our organization which has allowed us to remain competitive in the market.
Burnaby, British Columbia (PRWEB) October 23, 2012
SYSPRO, one of the longest-standing, global ERP software vendors, announces the success of its solution in improving efficiencies and operational processes at Julian Ceramic Tile, one of Western Canada's largest importers of ceramics, porcelain and natural stone tiles. Julian Tile's business needs have become increasingly complex and sophisticated in their quest to remain as competitive and profitable as possible. They needed a solution that could easily and efficiently integrate operations across the country at their various locations. They turned to the fully-integrated SYSPRO ERP system, with its real-time transactions and automated functionality, to improve their processes across the board, from fast and precise financial reporting to highly accurate costing.
The SYSPRO ERP software package was tasked with managing diverse and geographically dispersed warehouses and inventory systems; Julian Tile has four locations across Canada - Burnaby, British Columbia, Edmonton and Calgary, Alberta and Winnipeg, Manitoba. To fully streamline their operations, all locations are on one SYSPRO license distributed over a terminal server environment. This creates a fully integrated system that enables real-time transactions for inventory queries and supply chain management, in addition to the general ledger integration with its quick and accurate monthly financial reporting. With the SYSPRO ERP's warehouse transfer capabilities, Julian Tile can easily and efficiently transfer goods between locations, without the lengthy paper trail previously needed to process such requests branch to branch; a simplification and streamlining of processes that has saved the importer four working days a month. This type of complete inventory visibility in their ERP solution was critical to meeting fulfillment commitments, enhancing customer service and giving Julian Tile a competitive edge in the marketplace.
"Inventory is our biggest asset, it must be managed efficiently. Since we import our products from all corners of the globe, we have dock-to-stock times of six to eight weeks; we need to have the right product at the right time in the right quantities," shares Rose Baldo, Principle, Julian Tile. "We are always analyzing our inventory to maintain the right balance between supply and demand. SYSPRO's inventory module gives us the information we need to identify products, buying rules, preferred supplier, lead times and tracking. This gives Purchasing a clear picture so that they know exactly what to buy and how much."
The vast improvement to Julian Tile's inventory system thanks to the SYSPRO ERP software has given the importer an array of business management and operational advantages. Thanks to access to real time information, staff can retrieve crucial data, such as order quantities and due dates, that helps them work more efficiently and accurately. With the SYSPRO ERP, Julian Tile has also enjoyed a marked shift in the efficiency of the cost apportioning process, previously a cumbersome and time-consuming task requiring manual input to an Excel® spreadsheet. The cost apportionment functionality in SYSPRO allows the Julian Tile sales team to remain as competitive and profitable as possible with exact knowledge of margins in real time. The SYSRPO ERP has also made the quoting process easier for Julian Tile, allowing for customization and the creation of rules to automatically generate accurate sales order prices. This has helped to bolster the whole customer side of the business.
"With SYSPRO, the work is done for us, and changes to any of the cost variables are instantly reflected in the system," says Baldo. "Quoting on a job can be very complicated, as there are many variables to consider. However, SYSPRO has made it easy by relating all the information to produce a comprehensive picture of our bottom line, and as a result we can make proactive financial and operational management decisions with assurance. Over the years, SYSPRO has easily adapted to our changing business needs. It has driven efficiency throughout our organization which has allowed us to remain competitive in the market."
About Julian Ceramic Tile
Established in 1979, Julian Ceramic Tile imports products from all over the world. Its major supplier is Italy, where it finds the highest quality product and the leading-edge designs. Additional suppliers include Spain, Portugal, Argentina, Brazil, China and India. To remain competitive, Julian Ceramic's buyers travel to every corner of the globe searching for products distinguished enough to enter the Julian Collection. Today, Julian Ceramic Tile is one of Western Canada's largest importers of ceramics, porcelain and natural stone tiles. For more information visit http://www.juliantile.com/
About SYSPRO
SYSPRO, formed in 1978, has earned the trust of more than 14,500 companies globally for its suite of visionary software that enhances the competitive thrust of small/mid-sized manufacturers and distributors. The company's adherence to developing technology based on the needs of customers is among the reasons why SYSPRO enjoys one of the highest customer retention rates in the industry.
For more information about SYSPRO and its proven track record of increasing operational efficiency in all facets of accounting, manufacturing and distribution, visit http://www.syspro.com
All company names and products mentioned in this release are trademarks or registered trademarks of their respective holders.