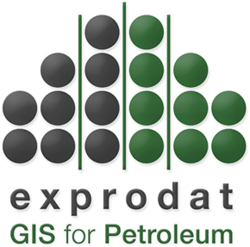 Exprodat has an excellent track record and reputation
(PRWEB) April 02, 2013
Exprodat, the oil and gas services, software and training supplier, is extremely pleased to announce that Thierry Gregorius, formerly of Shell, has joined the company.
Having held senior roles including Global GIS Coordinator and Head of Exploration Data Management & Geomatics, Thierry brings a vast amount of experience and knowledge to his new role for Exprodat as Principle Consultant: Strategic Consulting.
Following his time at Shell, based in The Netherlands, Thierry moved to the UK to take up the position of Group Data Manager with Landmark Information Group, an international land and property risk information business.
After more than four years with Landmark, Gregorius explains why now is the perfect time to join Exprodat: "Oil and Gas is a dynamic industry and I look forward to returning in a role where I can draw on experience from various sectors to help companies get the most of out their investment in geospatial data and technology.
Exprodat has an excellent track record and reputation and I am delighted to join their team."
Exprodat Managing Director Gareth Smith said of the new appointment: "We are thrilled that Thierry has agreed to join us. His skills and experience will help us to continue to develop and expand our consulting services, and consolidate our position as the leading GIS consultancy to the E&P business"
Learn more about Exprodat at http://www.exprodat.com