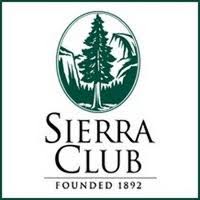 Men who respect the environment and its natural resources are entitled to eco-friendly men's skin care and grooming products that are aligned with his preferences.
Los Angeles, CA (PRWEB) May 07, 2013
FaceLube ultra-masculine anti-aging skin care for men is pleased to announce its support to help further the mission of the Sierra Club by helping to raise funds and awareness of its work protecting the environment. Sierra Club is one of the oldest and most influential American grassroots environmental organizations. Founded by John Muir in 1892, the mission of this California-based non-profit organization is, "To explore, enjoy, and protect the wild places of the earth; To practice and promote the responsible use of the earth's ecosystems and resources; To educate and enlist humanity to protect and restore the quality of the natural and human environment; and to use all lawful means to carry out these objectives." according to the Sierra Club website.
FaceLube's eco-friendly, ultra-masculine line of men's grooming, skin care and anti-aging products are free of Paraben, sulfates, fragrances, perfumes, dyes, silicones, PEG, Oxybenzone and controversial chemicals. Built from the ground up for men, FaceLube is residue-free and delivers sustainable, visible results through the combination of the latest science-based anti-aging active ingredients and natural super botanicals. FaceLube has proven results, a large fan base and makes excellent gifts for men. FaceLube products will be featured in the silent auction of the 2013 Angeles Chapter Awards Banquet. Ladies love that FaceLube makes the best gift for husbands and boyfriends.
Candace Chen, founder of FaceLube Automotive, the exclusive distributor of the FaceLube line of men's skin care products, states, "Sierra Club is a remarkable non-profit and volunteer organization whose hard work and dedication to environmental education and conservation deserve to be applauded. It is through the hard work and unwavering vigilance of its members and leadership that California's natural treasures and landmarks are preserved today." Proper masculine men's skin care isn't about looking pretty or young – it's about looking good, for that extra edge over the competition. Men who respect the environment and its natural resources are entitled to the best face cream and eco-friendly men's skin care and grooming products that are aligned with his preferences.
FaceLube is excellent for men who enjoy the great outdoors. For example, recreational hikers contend with the elements, sun and dirt that can deposit debris on the masculine face and strip it of vital nutrients and moisture, causing premature aging and stress. FaceLube's eco-friendly men's anti-aging facial cream and skin care line is conveniently packaged in easy to use, three-step kits ranging from $45 for the basic kit to $245 for the luxury edition. FaceLube's user-friendly, 3-step anti-aging system features a powerful cleanser, a high-performance, non-oily treatment, and an active-rich skin protectant.
FaceLube, the world's finest men's anti-aging skin care, also carries a complementary line of eco-friendly men's skin care products such as a natural, silicone free anti-aging sunscreen for men, natural beeswax lip balm, and a full line of luxury anti-aging shaving products. Visit FaceLube.com today to see the full selection of eco-friendly men's anti-aging and grooming products, perfected for men who are ready to put his face on a maintenance schedule.
###
About FaceLube Automotive (http://www.facelube.com) – FaceLube Automotive is a distributor of high performance men's anti-aging skin care and grooming products. FaceLube Automotive was founded by Candace Chen, a 20-year veteran of the automotive industry. Her company is an equipment supplier to many of the top names in the automotive industry. Among her many honors, she is an appointed trade policy advisor on SMEs (Small & Medium Sized Enterprises) to two cabinet level officials - the U.S. Secretary of Commerce and the U.S. Trade Representative. Ms. Chen is a small business advocate whose work includes promoting the export of American products by leveling the playing field abroad for small American manufacturers. Ms. Chen is a Next Generation member of the Pacific Council on International Policy, the western affiliate of the Council on Foreign Relations.