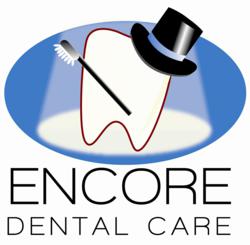 (PRWEB) May 08, 2013
Encore Dental Care is proud to announce that Dr. Lilia Cyr has taken over the practice. Dr. Cyr, originally from McAllen, is a 12th generation Texan and is actively involved in the San Antonio community. Since taking over the practice, Dr. Cyr has also had the office redesigned and redecorated to better meet the needs of her patients.
Dr. Cyr and the Encore Dental Care team provide comprehensive dental care, including cosmetic dentistry, orthodontics, fixed and removable prosthetic dentistry, endodontics, and emergency care.
The office has been updated to include modern décor and amenities. Patients can enjoy Bose noise-cancelling headphones during procedures with a choice of online radio stations or Netflix. The waiting room has been freshly redecorated to include comfortable seating, free WiFi, magazines and an aquarium. The operatory areas were also updated with new digital x-rays and monitors for patients.
Dr. Cyr also had the entire office ventilation system cleaned for those patients suffering from allergies. A UV light system has also been installed within the AC system to prevent mold, bacteria and viruses from circulating in the clinic air.
Encore Dental Care and Dr. Cyr welcomes new patients to experience how their dedicated and caring professionals can help serve the entire family with the best dental care. Encore Dental Care is also proud to offer in-office whitening (1 hour) and tray take-home whitening systems. For more information on Encore Dental Care and how they stay updated with the latest technology and techniques, please visit their website: http://www.encoredentalsatx.com. They accept Care Credit and payment plans.
About the company:
Dr. Lilia Martinez Cyr is a 12th generation Texan and her hometown is McAllen, TX. She graduated from the Texas Academy of Mathematics and Science at the University of North Texas (Denton). She received her B.S. in Biology (Magna Cum Laude) from UT San Antonio and received her DDS from the UT Health Science Center in San Antonio with Distinctive Honors in Research.
Dr. Cyr was selected by the American Association of Oral Biologists to receive the Research in Oral Biology Award (2010) for her significant contribution to research in tooth development and the American Academy of Oral Medicine Award for 2010. She is a member of the ADA, TDA, San Antonio District Dental Society, the Academy of General Dentistry, the American Orthodontic Society, and the Academy of GP Orthodontics.
Dr. Cyr is also an Associate Fellow of the Academy of GP Orthodontics, having completed over 200 hours of continuing education in orthodontics. Dr. Cyr cares deeply about her community and has actively volunteered for San Antonio's Give Kids a Smile (GKAS) program and other community projects.