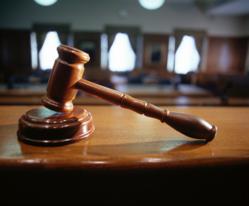 Portland, OR (PRWEB) May 15, 2013
Fidelity Investments lawsuit coverage and news is being recorded and distributed by Fidelity Skims, an advocate for General Motor employees.
The Fidelity Skims Truth Campaign has pulled in important information regarding the court case and wishes for all GM employees to read and become familiar with the lawsuit that is happening now.
Comments of support keep streaming in as communities are becoming more aware of what is really going on and how this case really does impact GM workers.
Other information has been released publicly regarding this case, but does not seem to be catching the eyes of the General Motors community.
Marcia Wagner, Esq. from the Wagner Law Group, stated, "These aren't frivolous lawsuits. They're going to stick"
The intent of this viral campaign is to be sure that every GM employee who has a plan with Fidelity or had a recent one is aware of what is happening in the courts.
Court of Record: UNITED STATES DISTRICT COURT FOR THE DISTRICT OF MASSACHUSETTS
Case#: 1:13-cv-11011-DJC
Filed: 04/25/13
More information regarding Fidelity Lawsuit can be found on the Fidelity Skims Facebook Page.