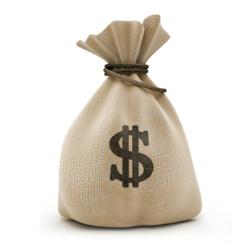 For every $100 dollars spent on a gift card at Walmart, K-Mart, Target, Victoria's Secret or any other retailer out there today, an average of $12 to $15 goes unused; permanently unused
Los Angeles, CA (PRWEB) October 08, 2012
As if the state piggy banks filled with an estimated $100 Billion in unclaimed property weren't enough, now there's a whole new source of unclaimed funds, and it's the biggest yet! That's right. Unclaimed gift cards. Recent movements by some states to include unused gift card balances in their unclaimed money statutes have state treasurers realizing that the windfall of unclaimed cash is nothing to ignore. Gift cards are a $65 Billion dollar business—that's $65 Billion a year! And the really cool thing about that business model, and the reason retailers are in love with it is the 12-15% "breakage" factor. Breakage is the industry term for unused balances. According to unclaimed money expert Dan Anderson from UnclaimedMoneyDiscovery.com, " For every $100 dollars spent on a gift card at Walmart, K-Mart, Target, Victoria's Secret or any other retailer out there today, an average of $12 to $15 goes unused; permanently unused". And this translates into HUGE profits for retailers. Think about it. With net retail margins in the 10% or less range, a 12-15% breakage rate is not only significant, it's enormous. This is pure profit to the issuing retailer and it's adding up to a mind-boggling $6.8 Billion dollars every year.
Maine was one of the first states to pounce on the opportunity. Now New York, Texas, New Jersey & North Carolina are all joining the wolf pack. And the rush to cash in on this cash cow is spreading faster than you can say "Gold Rush!". It's just a matter of time before each and every state has new legislation on the books allowing them to tap into this most lucrative source of revenue. The allure is not just the mammoth volume of cash; it's the fact that the ownership of this cash is extremely nebulous. While traditional sources of unclaimed money can ultimately be traced to a specific owner, unclaimed gift cards fall into a very gray area. Who is the actual owner?: the person who purchased the card or the person who received the card as a gift? Since these cards are used like cash, there is no registered "owner of record". And if the original purchaser of the card paid with cash, there isn't even a record of who purchased the card in the first place. This brings tears of joy to the budget-stressed state treasurers who are scrambling to find change in the seat cushions of the state couch. Even with the most valiant efforts, there is little chance that this money will ever be claimed by an individual that can prove ownership. This, of course, translates into potentially pure profit for the states—profit that is desperately needed.
For retailers, this is a train wreck in motion. Many retailers have simply tried to ignore government requests for the return of these unused gift card balances, but as the chorus of state treasurers grows louder, the fingers-in-the-ears method will lose its effectiveness. Eventually, the retailers will be forced to comply. And when that happens, it's good-bye retailer profit and hello state treasury jackpot.
For consumers, this is a good news/bad news scenario. The good news is that there will be a huge volume of new unclaimed money available for the savvy fortune finder. There is no question that this is a consumer victory, so hats off to the zealous state treasurers that are leading the pack. The bad news is that this stash of cash will be much trickier to claim unless you have all of your T's crossed and your I's dotted. You'll need to keep a record of your gift card purchases and make sure you log all of the gift card account numbers. If gift cards are a preferred gift giving method, you can relish in the fact that a few years down the road, you'll start seeing 10-15% cash-back on all the gifts you've doled out! That's not a bad return on investment, by any standard.
Think that there may be an unclaimed family fortune waiting? Be sure and check out UnclaimedMoneyDisovery.com. They are a professional group of genealogy-focused lost money detectives and they will provide anyone with a free customized search of state, federal and private unclaimed money databases. For more information, please visit http://www.unclaimedmoneydiscovery.com/freesearch.