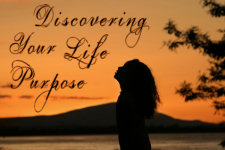 I found this course so very helpful. It has encouraged me to look at the positives of life not the negatives. It has helped me to see life from a different angle and a different way of thinking. It has been tremendous for me at this difficult time.
Philadelphia, PA (PRWEB) December 05, 2012
For those feeling negative about life and stuck in a job they do not like, the Self Healing Expressions.com course "Discovering Your Life Purpose: Living the Life You Were Born to Live" by Melanie Votaw, serves as a guide to finding purpose and happiness. This online life purpose course offers its students an alternative prospective, audio meditations, and exercises to help create a new script for work and life in addition to ways to draw in new opportunities for 2013.
Melanie Votaw's shared this in her lesson about releasing and clearing negativity:
"Jan worked as a secretary for years complaining constantly about how much she disliked her job and how much she wanted to be an actress. But it took a lot of energy to hate her life so much, so Jan came home from work every night too tired to study acting or go on auditions. When she finally began to work on clearing her negativity, she not only had the energy to study acting but her boss allowed her to take time off for auditions. She was suddenly more content in her secretarial job, knowing she was on her way to fulfilling her purpose.
When feeling less than positive about work or life, an important task is to befriend that discontentment as Jan did, so it becomes the catalyst for change and serves to keep one focused on a greater goal.
In a tough economy where many have accepted 'under employment' to make ends meet, it can be easy to wallow in negativity. Evaluating the roots of negative thoughts teaches valuable lessons about internal belief systems and propels ones to formulate alternative, more positive beliefs and outcomes."
In this life purpose course, students are guided to actively work with their negative beliefs. By shining a light on their negative beliefs about a situation, they start to release and transform this energy. For example, when asked about "work", a common belief may be, "Making a living doing what I love is difficult."
To rewrite this script, students practice turning that negative belief into a positive affirmation such as, "Making a living doing what I love is easy." Students are instructed to say it over and over and to listen for any protest voices. Next, they identify whose voice is protesting the positive affirmation? For example, is it a mother's or father's voice?
Melanie tells her online learners, "Families tend to create laws assumed to be truths. Negative beliefs are often a form of protection created to keep us safe when we are young and vulnerable. As we grow, that protection is no longer necessary. It is okay to create new truths for ourselves."
Additional examples of exercises to further release and transform negativity include:
1. Master the art of complaining. Students are allowed to complain once to friends or in a journal as a way to clear the negative energy. But then instructed to let those thoughts go! Complaining over and over only perpetuates the very thing that is frustrating.
2. Try not complaining for a full week and see what shifts.
3. Practice gratitude before going to sleep each night. Students are reminded to be grateful for everything including health, meals and the roof over their head; affirming that despite dissatisfactions that may exist in their lives, there is much that is positive.
As students release negative energy and transform it into something more positive, they are encouraged to see the good in everything and everyone. For example, see everyone as a helper, no matter how far from a helper others may behave. Finally, they are guided on ways to draw in, notice and embrace new opportunities. Students who engage in this process now may be surprised by the good things they attract with their new positive script in the New Year!
Self Healing Expressions, long-time provider of holistic courses, empowers online learners with a variety of affordable self-help courses. Students can determine the course pace and receive lessons in the comfort and privacy of their own home. Melanie Votaw is a certified hypnotist and writer in New York City and the author and instructor of their life purpose course, "Discover Your Life Purpose: Living the Life You Were Born to Live."