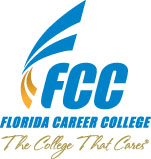 "Our nursing curriculum and instructors give students the education and training they need to be successful in the workplace," said FCC Pembroke Pines Executive Director Patricia Bisciotti. "We offer interactive classes with modern technology."
PEMBROKE PINES, Fla. (PRWEB) December 06, 2012
The Pembroke Pines campus of Florida Career College (FCC), located at 7891 Pines Blvd., will offer two Associate's Degree nursing programs beginning on Thursday, January 3, 2013: a Level 1 beginner course and a transition course for Licensed Practical Nurses (LPNs).
U.S. News & World Report ranked Registered Nurse as the number one profession in its "Best Jobs of 2012" rankings, which were based on average salary, job prospects and overall job satisfaction, as well as a comparison of job growth to industry employment rates.
"Our nursing curriculum and instructors give students the education and training they need to be successful in the workplace," said FCC Pembroke Pines Executive Director Patricia Bisciotti. "We offer interactive classes with modern technology that simulates actual hospitals and real-life situations. Students complete their clinical rotation requirements at leading local hospitals and healthcare facilities."
The Level 1 program is a two-year, four-semester program which qualifies students to take the National Council Licensure Examination (NCLEX) to receive the Registered Nurse (RN) designation. The one-year, three-semester transitional program is designed for LPNs seeking to become RNs.
"The multitude of job opportunities makes nursing a very popular career path, and we are pleased to meet this demand at our Pembroke Pines location," said Bisciotti. "Enrollment is now open for the nursing program and there is no waiting list."
Along with the new nursing program, FCC Pembroke Pines offers Allied Health programs in Health Services Administration, Medical Assistant Technician, Patient Care Technician and Medical Front Office and Billing.
To learn about the academic requirements for the nursing program, please call 954- 965-7272.
About Florida Career College
Florida Career College (FCC) was founded in 1982 in Miami and currently has 11 campus locations throughout Florida. FCC campuses in Brandon, Boynton Beach, Jacksonville, Hialeah, Kendall, Lauderdale Lakes, Margate/Pompano, Miami, Pembroke Pines and West Palm Beach are accredited by the Accrediting Council for Independent Colleges and Schools (ACICS) to offer diploma, Associate of Science degree and Bachelor of Science degree programs. The Clearwater campus is accredited by the Commission of the Council on Occupational Education (COE) to offer diploma and Associate of Science degree programs. Programs are available in business administration, nursing, information technology, allied healthcare, technical trades, cosmetology and massage therapy. Florida Career College is headquartered at 3383 North State Road 7, Lauderdale Lakes, Fla. For more information about about FCC, call 1-888-852-7272 or visit http://www.careercollege.edu.