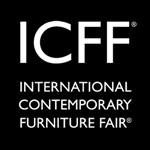 Focal™ celebrates their 1st Anniversary at the ICFF.
New York City (PRWEB) May 17, 2013
Self-described 'serial entrepreneur' and industrial designer Martin Keen, founder of Keen Footwear, is on a mission to re-imagine the way we work. Keen, founder and CEO of Focal™ Upright Furniture, introduced his upright workstation last year to critical acclaim. The Locus™ Workstation (standing desk and seat), designed to change the way we work by encouraging active engagement, is inspired by years of leaning against a modified seat in his studio – a work mode Keen adopted after realizing that it helped him feel more energized and focused on his creative work.
Celebrating its first anniversary this spring, Focal™ Upright Furniture will unveil its new Upright Office – an expansion of the original Locus™ Workstation – and two brand-new seats, the Mobis™ and the Mogo™. Based on Focal's signature leaning-seat design, the new introductions offer a more comprehensive upright seating and workplace solution.
Focal's new introductions complete the Focal™ Upright Office, adding a convenient mobile storage cart and a height-adjustable side table designed to complement the original Locus™ Workstation. The cart is equipped with a power strip, USB ports and storage for your briefcase and files. The additions round out the Upright Office, facilitating better workflow, small meetings, spreading out projects, and the lunch break.
Mobis™ is all about increasing workplace activity and encouraging movement. More mobile and compact than the Locus™ Seat, it encourages impromptu meetings and chance workplace happenings. Its independent design with a convenient handle at the back of the seat pan makes it very functional for flexible office needs.
Designed to be ultra-portable, Mogo™ is a light, collapsible version of Focal's seating concept that, with a floor-to-turf reversible attachment, is perfect for impromptu conferences or multi-outdoor use.
In developing Focal™, Martin Keen continues with his pursuit of re-imagining our interface with the environment, combining an intuitive sense of what is needed with a designer's instinct for form and material.
For more information please contact:
Steve Kirkpatrick (401) 694-0153 (o) (617) 669-7821 (m) steve(at)focaluprightfurniture(dot)com
Focal™ Upright Furniture, LLC.
http://www.FocalUprightFurniture.com 888-266-1011