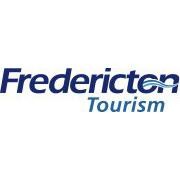 "Fredericton Tourism will search geographically targeted conversations of Twitter users within particular interest levels and attempt to engage them in Fredericton's events and activities"
Fredericton, NB (PRWEB) June 20, 2013
The Twisitor centre, ultimately a virtual visitor information centre, will begin in mid June and offer visitors the opportunity to ask questions about Fredericton things to do and activities in real time over Twitter by tweeting @SeeFredericton.
The Twisitor Centre marks the next step in the growing digital media presence of Fredericton Tourism. From the launch of the Town Square Social Hub in 2011, followed by the Fredericton Tourism Blog in the fall of 2012, Fredericton Tourism continues to investigate innovative ways to communicate with the growing number of tech savvy researchers and travellers.
"More and more travelers are now relying on their smartphones when traveling" says Stacey Russell, Digital Media with Fredericton Tourism. "The Twisitor centre offers ways to provide timely visitor counselling via a more convenient medium for the visitor".
And the Fredericton Twisitor Centre will not just focus on communicating with visitors once they've arrived in the capital city. Fredericton Tourism hopes to reach out to potential visitors who may not have made their travel decisions yet, and efficiently show them all that the Atlantic Canada jewel of Fredericton New Brunswick has to offer.
"Fredericton Tourism will search geographically targeted conversations of Twitter users within particular interest levels and attempt to engage them in Fredericton's events and activities" says Russell. "Whether it's introducing whisky lovers to the NB Spirits Festival, running enthusiasts looking for the next big race, or golfers who haven't figured out where to travel on their weekend getaway - there's infinite opportunities to reach out to potential visitors".
The Twisitor Centre can be accessed by tweeting @SeeFredericton and will run on a seasonal basis from June 19 – September 6th. Hours are Monday – Saturday from 11am-7pm and Sundays from 3-7pm. Fredericton is the first city in Atlantic Canada to offer a Twisitor Centre.