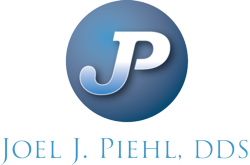 The system offered by Dr. Piehl is very effective for headaches and migraines, without using drugs or needles!
West Hollywood, CA (PRWEB) April 08, 2013
For the tens of millions of Americans suffering from painful headaches and migraines, the problem may be recurrent and disabling. A revolutionary treatment is now being offered by Dr. Joel Piehl in West Hollywood that does not involve needles or drugs. For more information and scheduling, call the headache specialist Los Angeles trusts at (310) 507-9464.
The treatment is known as TruDenta, and entails a comprehensive evaluation looking at the reason that headaches are being experienced. Patients who are experiencing migraines, constant headaches, face or jaw pain, TMJ/TMD and other repeated discomforts associated with the mouth, jaw, neck and head typically benefit from the TruDenta treatments.
The evaluation includes considerable computerized testing, which then helps the treatment prescription to help alleviate the headaches and migraines. The TruDenta method involves helping find the root cause of headaches, migraines and jaw pain to provide the appropriate treatment. Some of the common causes of migraines and headaches that are effectively treated by the true dentist system include accidents, poor posture, arthritis, head trauma, previous dental work and TMJ syndrome.
When it comes to headache, migraine and TMJ treatment, traditional pain management with needles or opiates can help for a time. However, to achieve lasting pain relief, the best idea is to treat the root cause of the problem. That is exactly what the TruDenta system does, and Dr. Piehl is certified in the system and maintains a high level of expertise. He is also a TMJ specialist Los Angeles respects.
Once the cause of a person's headaches, migraines or jaw pain are figured out, typical treatments last from 1 to 12 sessions. At that point, the vast majority of patients are able to continue their treatment as an outpatient to maintain long term results.
If one would like to find out more about the TruDenta system and what it can do for headaches, migraines and, facial pain and TMJ symptoms, call the office of Dr. Joel Piehl today at (310) 507-9464.