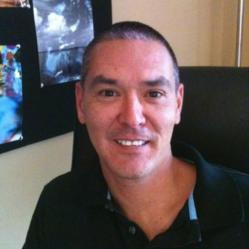 I'm excited to be a part of and contribute to an organization that will continue to be the leader in world-class medical content.
Atlanta, GA (PRWEB) May 10, 2013
Nucleus Medical Media announced today that John Davidson will join the company as its National Sales Director, Media. Davidson will lead Nucleus's efforts to promote and sell its suite of products to the health and medical media markets. Product offerings include the Nucleus Animation Library and Image Library. In addition, Davidson will work in a business development capacity to open new channels and establish strategic third-party vendor partnerships.
Before joining Nucleus, Davidson worked as an independent business development and sales consultant, helping companies establish, grow, and strengthen digital media relationships. Previously, Davidson held a number of management and consulting positions with Photolibrary, Turner Broadcasting, Discovery and GettyImages, working with companies like Coca-Cola, CNN, and GlaxoSmithKline.
"It's very exciting that Nucleus Medical Media is continually evolving as a company, and I'm looking forward to contributing to the next phase of growth here," says Davidson. "I'm excited to be a part of and contribute to an organization that will continue to be the leader in world-class medical content."
Nucleus Medical Media President and Cofounder, Keith Pavlik, is excited to welcome Davidson to the sales team, "John's experience and expertise will be a valuable addition for our continued sales efforts in media. We're very fortunate to have his knowledge and skill set onboard as we expand into the media vertical."
Digital and print medical media companies interested in learning more regarding the Nucleus Animation or Illustration Libraries can contact John Davidson at jdavidson(at)nucleusinc(dot)com or 800-333-0753.
For further comment, contact Keith Pavlik, President and Cofounder of Nucleus Medical Media, at kpavlik(at)nucleusinc(dot)com or (770) 805-0460.
About Nucleus Medical Media
Founded in 1997, Nucleus Medical Media, Inc. is an award-winning creator of medical illustrations, medical animations, and interactive multimedia for the publishing, legal, healthcare, entertainment, pharmaceutical, medical device, and academic markets. Nucleus's clients and partners include WebMD, McGraw-Hill, Dr. Oz, EBSCO Publishing, and thousands of other businesses in new and traditional media. Nucleus employs the world's largest team of graduate-degreed medical illustrators, and has a Medical Review Board with more than 125 physicians and nurses. For more information, visit http://www.nucleusinc.com/aboutus.php.