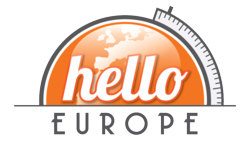 We'll also be rewarding the best buskers in over 20 European cities with the money we raise on Indiegogo, so any amount pledged helps!
Lisbon, Portugal (PRWEB) June 14, 2013
With over 5 billion dollars raised by crowdfunding platforms worldwide, many people are flocking to sites like Indiegogo and Kickstarter to fund a new idea. From producing an album to an emerging technology product to business ventures and everything in between, most founders hope to secure the funds for their own personal gain. However, the trio behind Indiegogo project, Hello Europe, aims to raise money to help struggling street artists.
Since its birth, crowdfunding has always been associated with music, film, and technology industries. Huge projects such as Veronica Mars and Pebble Watch each raised over 5 million dollars for self-serving reasons. Granted, these popular crowdfunding campaigns are legendary for their amazing success; however, imagine if that money went towards helping individuals struggling all over the world.
Over the past year, popular platform Indiegogo has noticed the rise in the number of altruistic campaigns. With 30% of all 2012 projects focused on social causes, the crowdfunding industry is beginning to shift towards using the platforms for philanthropy and donation. Recent charitable projects range from hoping to raise money for those affected after devastation to funding a new summer technology camp for girls. Hello Europe is one such project using crowdfunding for social good.
"There are so many undiscovered talented buskers out there," says Hello Europe co-founder Guilherme Duarte. "We want to help as many as we can by sharing their amazing street art on social media for the world to see. We'll also be rewarding the best buskers in over 20 European cities with the money we raise on Indiegogo, so any amount pledged helps!"
With only 9 days left in the Hello Europe Indiegogo campaign, the trio needs the help of the crowdfunding community. With perks ranging from $5 to $1,000, funders are rewarded with photographs by buskers, a personal serenade from a street musician, and even the chance to travel with the Hello Europe team. To learn more or be part of this crowdfunding campaign for social good, head to the Hello Europe Indiegogo page. Also, connect with the trio on Facebook and Twitter @HelloEuropeProj to follow all the latest news and updates.
About Hello Europe
The Hello Europe project was created by a group of three friends from Portugal who want to do something different. They have all known each other for more than 25 years, and share many interests like traveling, taking photographs, meeting new people and sharing their stories. During the Hello Europe project, they will embark on an amazing adventure to create a chain of emotions. They'll travel around Europe for 100 days in an RV, visiting more than 20 countries with a main goal: find the best street performers of each city, and help them out by giving them some visibility, and spreading out the word about how amazing they are. The best in each city will receive a prize from the group. To learn more about Hello Europe, visit their Facebook page or follow them on Twitter @HelloEuropeProj.