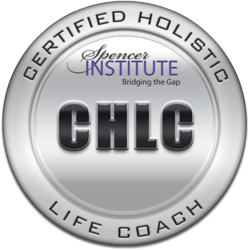 Holistic life coaching focuses on the balance of mind, body and spirit, which can boost, wellness, brain power, energy and happiness
Rancho Santa Margarita, CA (PRWEB) April 11, 2013
When an object is whole, it is unbroken or unblemished. Likewise, people who realize holistic life balance find wholeness and fullness in their lives. To that end, the Spencer Institute hosts an online Holistic Life Coach certification at http://spencerinstitute.com/holistic-life-coach-certification/ that recognizes that healthy living requires looking at the whole person and whole situation.
"Holistic life coaching focuses on the balance of mind, body and spirit, which can boost, wellness, brain power, energy and happiness," said Dr. John Spencer Ellis, CEO and president of The Spencer Institute and creator of the Holistic Life Coach certification. "Whether you are looking for an online wellness business, a home-based coaching business, a group coaching environment or something else, this unique certification provides flexibility and enormous potential for health, wellness and coaching professionals."
Focusing on holistic science, application and education, topics covered in the Spencer Institute's Holistic Life Coaching certification include:
Why clients are looking for alternative health solutions
The history and growth of the holistic coaching movement
Coaching definitions, traits of a good coach and what is required to be a successful holistic life coach
The benefits of coaching over therapeutic models
Nurturing spirituality
Balancing mind, body and spirit
Coaching code of ethics
Understanding clients to coach them better
Meditation
The art of movement
Ayurvedic principles and toxicity in foods
Naturopathy
Osteopathic approaches
Physical dimensions, including sleep and the central nervous system
Herbs for cleansing, immune response and preventative health
How coaches apply coaching in business
And more.
Anyone interested in learning more about holistic life coaching or signing up for the certification program can learn more here: http://spencerinstitute.com/holistic-life-coach-certification/.
About the Spencer Institute
Founded by Dr. John Spencer Ellis, an international leader in wellness coaching, personal development and fitness, The Spencer Institute offers life coaching, holistic education, nutrition coaching, sports psychology and wellness training certification programs delivered in online and distance learning formats that are designed to provide a step-by-step blueprint to success. The programs were developed to help people find the career of their dreams while helping others live better lives. For more information about the Spencer Institute or the Holistic Life Coach Certification, please visit http://spencerinstitute.com/holistic-life-coach-certification/