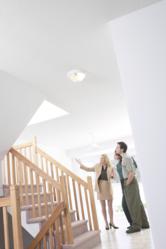 Hollywood, Ca (PRWEB) December 06, 2012
Even where a prospective buyer in the Hollywood real estate market has already found what seems like the perfect property, secured financing and set an escrow date, they are not yet done. A final walk through on the home is necessary at least 7 days before closing as recommended by Red Blue Realty.
The main objective of a final walk through is to confirm that nothing in the home has changed since the last visit by the buyer. The walk can be organized formally or informally depending on the purchase contract or local laws.
Here are the 10 items not to be missed during the walk:
(1) The home's exterior.
This is important especially if the neighborhood has experienced strong wind or other extreme weather conditions since the last visit. A walk around the perimeter of the house is therefore necessary to determine if there are any major damages caused by bad weather. Ensuring that no damage was done from any natural cause is just an absolute must!
(2) The water faucets
Water is life and sufficient supply of water at all times in a home is very critical. During the final walk, a buyer may have to turn on all the water faucets to check if they are in good working conditions. Checking leaks under all the sinks in the bathrooms and kitchen is also necessary before settling for any of the Hollywood homes for sale.
(3) Windows and doors
A buyer should be certain that the home is secure enough by checking the condition of the windows and doors. Generally, faulty windows or doors will not be easy to open or close.
(4) Walk around the compound
Some sellers do leave with some of the plants that had initially attracted a buyer to the home. A quick walk around the compound will therefore reveal any areas that have been dug up and reveal locations where plants were removed.
(5) The ceilings, floors and walls
Checking the ceiling, floors and the interior wall of a property before closing may reveal damages that might have gone unnoticed during a previous visit. Such damages may be expensive to repair and buyers need to be aware of them, if there are any, before making further commitments.
(6) Major appliances
It is essential for any buyer, on a final walk on a property, to test the appliances installed in a home for sale. Turning on and off of the air conditioning and heating system is recommended to determine whether they are working properly.
(7) Storage areas
Taking a look at the storage areas should also be done to ensure that the seller has left behind no hazardous materials or trash items.
(8) Agreed-upon repairs
If there are any agreed - upon repairs, a buyer or their Hollywood real estate agent should check their status to ensure they have been done accordingly. This will help to reduce repair costs on the buyer's side.
(9) Screens and storm windows
They should be in a good condition and where they are stored somewhere on the property, the buyer should ensure they know where exactly to find them.
(10) Light fixtures
To ensure that all the lightings in a home are working, the buyer should try switching them on and off.
Check out our website and search for great properties all over Los Angeles at http://www.redbluerealty.com
Email: Contact (at) redbluerealty (dot) com
Phone Number: 1-(855) 66-RBREALTY or 1-(855) 667-2732