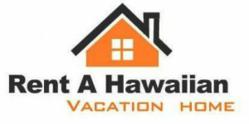 Rent a Hawaiian Vacation Home .com and Rent My Vacation Home.com have teamed up to offer new technology.
Honolulu, HI (PRWEB) August 30, 2012
Rent a Hawaiian Vacation Home .com is now free for all vacation homeowners witha new office and website courtesy of Rent My Vacation Home.com. The site is extremely easy to use and for vacationers it's always free. The vacationers can find a vacation home and save their search as well as get plenty of tips on travel and things to do in the area they're going.
The motto of Rent My Vacation Home.com is "Rent Direct and Save" as they are America's largest vacation home network. Vacation homeowners will find that after the 30 days free it's only $16 a month and they can cancel at any time online.
There are also blogs on where to eat and tips that vacationers leave for each other concerning their vacation and vacation homes. Airport information as well as shuttle bus, golfing and other attractions are also listed with easy-to-use maps not only of the vacation homes, but everything in the area.
The reservation system enables several different ways to book either by credit card or talking directly to the owner, as well as insurance is added to the reservation so deposits and cancellations are no problem. Families no longer need to crowd themselves into a hotel or motel when they can rent a huge beach house for the same price. When you consider the square footage try a nice home.
Rent a Hawaiian vacation is located at:
4348 Waialae Ave.
Suite# 705
Honolulu, HI 96816
Phone 818-287-8290
info (at) RentAHawaiianVacationHome (dot) com
http://www.rentahawaiianvacationhome.com
next door to Diamond Head Crater Park
‎
The main office, Rent My Vacation Home is located at
20915 Quince Court
Callaway, MD 20620
800-699-7684
http://www.rentmyvacationhome.com
info (at) rentmyvacationhome (dot) com