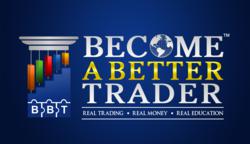 In both public and private student events, I always share my real trade set-ups that I developed and use in my own trading,
Chicago, IL (PRWEB) April 18, 2013
TradingPub.com will be hosting a free half day practical workshop featuring key note presenter, Rob Hoffman on April 20th, 2013. The event is a half day event scheduled to begin at 9:00 AM CT/10:00 AM ET and is open to the general public.
This webinar will help educate traders on strategies and techniques that will help in their pursuit of their personal and professional goals in relation to trading the financial markets. The information given will be useful for traders of all avenues and will be able to be applied to their trading techniques right away. Numerous topics will be explored through the workshop which is intended to teach aspiring traders how to trade.
During the presentation, Hoffman will be covering "What's Working Now," which includes entry and exit strategies, stop strategies, profit management strategies, and key must-knows to increase the probabilities of success. Rob Hoffman is dedicated to assisting current and aspiring traders by educating them on how to trade.
"In both public and private student events, I always share my real trade set-ups that I developed and use in my own trading," says Hoffman. "I strive to provide quality education to help my students to become better traders." One of his notable talents is to help traders understand areas they should not be looking to enter trades, a lost art on most traders who are looking for constant and immediate gratification in their trading, an action often resulting in frequent losses.
In addition to Rob Hoffman there will be other speakers and topics covered. The other speakers include Linda Raschke of LBR Group who will be speaking on Professional Trading Techniques.
The session will be recorded and, for those who attend, available to download. Registration for this event can be accessed at https://tradingpub.omnovia.com/register/28311365624498. To receive information on this opportunity and other events featuring Rob Hoffman sign up at: http://www.becomeabettertrader.com/register/
For more Media Inquiries or information about this special event or upcoming events, contact Kim Thomas at media(at)becomeabettertrader(dot)com or visit http://www.becomeabettertrader.com.
About Rob Hoffman:
Rob Hoffman is Founder and CEO of Become A Better Trader, Inc. and an 18+ year veteran of the financial markets. Hoffman is a Professional Trader, frequent speaker for the major financial exchanges, commentator on market and instrument direction. He is also as highly skilled educator and passionate mentor to tens of thousands of students from around the world, an International Trading Champion, and consultant to institutional clientele as well as aspiring traders.
About BecomeABetterTrader.com
Become A Better Trader Inc. provides must-have educational resources in the area of Futures, Forex, Stocks, Options, and ETFs with a focus on both intraday and swing trading strategies for both short-term and long-term traders and investors. Clients range from aspiring traders to institutional clientele requiring private consultations. To see what Become A Better Trader Inc. can do for you, visit http://www.becomeabettertrader.com