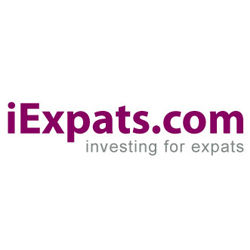 We do the research for them and look behind the headlines to deliver expert analysis and insights
(PRWEB) December 05, 2012
The popular expats money site recently announced the launched a news service on Amazon that delivers the latest financial updates for expats free for a trial period.
Subscribers can log in to the latest and relevant news on emerging trends, tax, property and finance for expats, regardless of whether they are online at the time.
Round-the-clock updates will show the full article from the iExpats web site - complete with images – unlike RSS news feeds which only provide a brief summary and headlines.
"If you're an expat, viewing the iExpats Kindle Edition is all about placing yourself in the bigger global picture, giving an insight in to how what's going on in the world is likely to affect you and your investments," said Lisa Smith of iExpats.com.
"For many expats, taking care of their savings and investments is a complicated priority because of where they are. However, they either don't want – or can't afford to – spend most of their time keeping an eye on what's happening in the world's financial markets. That's where our new iExpats Kindle edition comes in.
"We do the research for them and look behind the headlines to deliver expert analysis and insights. If we think there's something they should know about, then we'll bring it to their attention via their Kindle. I suppose it's similar to a friend emailing them an article they believe they might find interesting.
"It means expats have more time to concentrate on why they have moved abroad in the first place and things that matter the most to them."
iExpats.com reports on financial stories for expats around the world.
This includes Retirement, QROPS, savings, forex, currency, and tax including FATCA articles without the jargon, making complicated topics accessible for readers unfamiliar with the complex workings of many of financial and investment markets.
In addition to the news, iExpats.com readers can also access independent commentary, insightful analysis and colourful, in-depth features providing a more informed view of global financial events.
The website receives thousands of visits a month from expats in Europe, Australia, North America and the Asia Pacific.
Further information on the iExpat Kindle Edition service is available via Amazon.