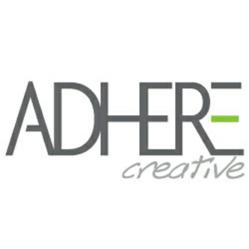 I'm looking forward to working with the Adhere Creative team and leading the future of marketing for our clients.
Houston, TX (PRWEB) October 08, 2012
Adhere Creative is pleased to announce its latest hire of Matthew Lee, who will join the Adhere Creative team as Director of Marketing working out of the Houston offices. Within this role, Lee will oversee the implementation of client marketing plans, as well as provide strategic direction in the development of Adhere Creative's client projects.
"I've been watching Adhere Creative's steady growth over the past year," said Lee. "I believe the direction that Adhere has taken as a branding and marketing agency is the future of marketing. Using inbound marketing techniques in an integrated format to bridge the gap between online and offline marketing efforts is essential for success in today's marketplace no matter the industry of a client's business."
Lee comes to Adhere with over five years of experience in marketing brands from several angles including public relations, social media, content marketing, search marketing and integrated advertising. Most recently, Lee worked as a marketing manager for HubSpot partner agency, LyntonWeb Solutions in Houston, TX. There, he led multiple marketing projects for clients involved in the IT consulting, home services, and construction industries. He is also responsible for leading LyntonWeb in efforts to improve monthly marketing reporting for retainer clients. This background will help Lee to make a seamless transition to lead marketing projects at Adhere Creative, also a HubSpot partner agency.
In addition to his prior marketing agency experience, Lee has a diverse background in the music and entertainment industry. Before working for LyntonWeb, Lee served as a digital strategist for Ron Shapiro Management and Plan A Media in New York; an artist management and public relations firm led by former Co-President of Atlantic Records, Ron Shapiro. Lee also worked in varying roles around the music industry in Nashville, Cleveland, and New York as an artist manager, A&R manager and publicist.
"Having a strong foundation in multiple industries has prepared me to handle the often multi-faceted needs of tomorrow's marketing agency," said Lee. "I'm looking forward to working with the Adhere Creative team and leading the future of marketing for our clients."
"Matt's natural talents and industry experience will bring a new dimension to our team and will allow us to continue to improve the the service we provide our clients.", said Nathan Yerian, Director of Strategy for Adhere Creative.
For more information, please contact Nathan Yerian at 832.350.4161, email askus(at)adherecreative(dot)com or visit the Adhere Creative website at http://www.adherecreative.com.
ABOUT ADHERE CREATIVE
Adhere Creative is a Houston inbound marketing agency that offers web design, search engine marketing, content marketing and other inbound marketing services. Adhere specializes in results-driven marketing initiatives for small to mid-sized businesses.