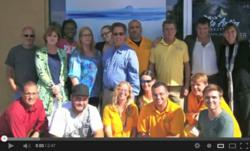 New York, New York (PRWEB) May 17, 2013
Into Action Treatment, a drug and alcohol rehab center, is now offering intervention services for families and friends who are having a difficult time getting their loved one into treatment. Addiction is an overpowering disease and is challenging for family members and friends to know what to do with a loved one in active addiction who is treatment resistant. To help family members overcome their loved one's resistance to treatment, they are offering intervention services. An intervention is an orchestrated attempt by one or many people – usually family and friends – to get someone to seek professional help with an addiction or some kind of traumatic event or crisis, or other serious problem. The term intervention is most often used when the traumatic event involves addiction to drugs or alcohol, which are immediately threatening the person's life.
Andrey Rossin is the founder of the drug and alcohol treatment center and he had this to say about the new drug intervention services being offered by Into Acton Treatment, "We know how hard it can be to get an addict into treatment. We've found that it is not so much that they do not want to go to treatment, it's that they don't think there is a way out of their drug addiction. This is a very hopeless place to be, and trying to convince them to come to something they don't believe will work is next to impossible. Our drug intervention services help the addict realize that there is hope for them and a way out of active addiction."
Into Action Treatment is a small 24 bed coed Florida drug rehab center located in Boynton Beach. Into Action is a very unique center, which focuses on long term recovery for addicts and alcoholics. Most treatment centers in the industry are 28 days; however Into Action is a minimum of 45 days, while most clients who complete the program end up staying over 90 days, even if their insurance money has run out. For more information on Into Action Drug Treatment Center and how they can help those affected with addiction, visit their website at http://www.intoactiontreatment.com, or call their 24 hour hotline at 1-855-933-6732 for free addiction advice and treatment options.