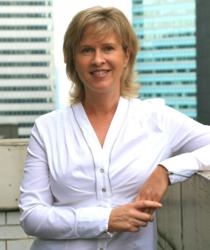 We use love, respect and the preservation of family ties to achieve positive long-term results for the whole family.
New York, NY (PRWEB) June 26, 2012
Freedom Institute has served New York City for over 35 years with interventions, individual/group and family therapy, and outpatient recovery services. The recent addition of leading Interventionist Kate Webster will expand the Institute's reach and provide holistic recovery for the entire family.
Kate focuses on recovery for the whole family system. She brings respectful and effective intervention solutions to families caught in the crisis of untreated addiction. "Families know that what they're doing to "help" isn't working but they don't know how to change," Kate says. "They often unintentionally enable the addiction to continue because they're frightened of what will happen if they stop. Our approach to intervention is non-confrontational and family-focused. We do it that way because it works."
Kate joins Freedom Institute after co-founding Full Circle Intervention in 2006 in San Francisco. She also co-founded Alpha Intervention in 2007, working directly for corporations with senior executives struggling with addiction. She brings her well-respected international practice with her to the Institute.
"Kate is a force of nature," says Executive Director Donna Wick. "She is a deeply compassionate, consummate professional. She brings excellence, passion and a high level of commitment to every family who works with her. Her unique and comprehensive approach to family interventions is an invaluable addition to the Freedom team."
Kate is a member of AIS (Association of Intervention Specialists) and NII (Network of Independent Interventionists). Prior to becoming an Addictions Counselor, Kate founded a successful Executive Search firm in San Francisco and New York, which she continues to consult for today.
Freedom Institute is a New York state OASAS licensed, medically supervised outpatient facility that has been serving the needs of families and individuals affected by substance abuse since 1976. Located in midtown Manhattan, the Institute offers highly personalized, comprehensive and innovative care to the greater New York community.