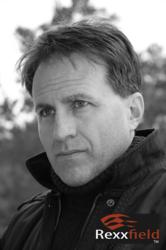 "HE IS AN ABSOLUTE SECRET WEAPON FOR ANY SERIOUS REPORTER."
TheAge.com.au
Sacramento, California (PRWEB) October 07, 2012
The new media (the Internet) has in some way permeated almost every aspect of private and business life today. As such, journalists in any medium or specialty should reasonably expect that digital and social forensic investigations would be a regular and necessary part of their job description.
Michael Roberts said earlier this week "Although Rexxfield is available for journalistic support globally, we do offer exclusivity to our services for those media outlets that have the foresight to formally secure our services in advance." He went on to say "sometimes a scoop depends on as little as a 10-minute head start in the investigation; this is the edge we can bring to a journalistic team. As such, it is best to establish a relationship with us before the next big Internet crime or cyber bullying story breaks"
One journalist recently gave Michael Roberts credit for her getting the scoop in what she described as "on one of the biggest breaking business news stories in Australia's recent history."
The details can be found here: VIDEO CASE STUDY: "WHO IS JOHN EDGAR?" How TheAge.com.au got the scoop on the 2012 David Jones takeover mystery.
"HE IS AN ABSOLUTE SECRET WEAPON FOR ANY SERIOUS REPORTER."
More info:
Michael is a thought leader in the areas of Internet anonymity, abuse of electronic free speech and industry regulation to protect victims of cyber bullies and defamation.
Believed to be the world's first professional Internet bounty hunter, Michael Roberts had better reason than most to dedicate his professional life to catching cyber predators – he was once a victim! Michael's antagonist in now serving a life sentence without the possibility of parole for murder in the first degree.
BIO: Michael Roberts of Rexxfield.com