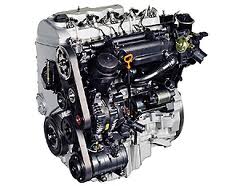 The addition of the 4BJ1 engine series online is now expected to offer additional variety to buyers of engines for the Isuzu brand.
Seattle, Washington (PRWEB) April 20, 2013
Isuzu has created pickup trucks, commercial vehicles and heavy-duty trucks for decades. The quality of the engineering is one example of the consumer confidence that has been earned by Isuzu. The DieselEngines.co company is now providing the Isuzu 4BJ1 engine series online. This motor is sold in refurbished condition to buyers at a discounted price. The company stock and pricing can be located at http://www.dieselengines.co/isuzu/isuzu-diesel-engines-sale.
Many heavy-duty machinery manufacturers rely on quality diesel engines to provide power and torque for production of goods. The automotive industry now offers more diesel units in this decade compared with years past. Companies like Isuzu have been able to forge forward due to excellence in engineering. The addition of the 4BJ1 engine series online is now expected to offer additional variety to buyers of engines for the Isuzu brand.
The DieselEngines.co company has added multiple engine variants this year aside from the automotive division. Engines that are used in heavy-duty machinery and for other equipment have been added for sale online.
These diesel types are now offered in reconditioned condition. These additions of motors are helping to expand the company inventory for buyers in all parts of the USA. The same day shipment programs that are now in effect are helping to ensure faster delivery of customer orders to meet all deadlines.
Price quotations are a standard way that most companies provide customized pricing for engines. The quote process typically involves offline research by an engine specialist to obtain the lowest price possible. The Diesel Engines Co. has now changed its quote policy and is offering instant quotes online.
These quotes are now more accurate and are designed to be delivered quickly. The new Isuzu additions and the remaining company inventory can be quoted using this new form online from any Internet connection.
About DieselEngines.co
The DieselEngines.co company is a rebuilder of automotive engines for sale to the public and trade industry. This company works with a network of buyers in North America that includes salvage companies, junkyards and other buyers of motors. Through warranty coverage and price reductions, the DieselEngines.co company is helping to create more value for all engine buyers. The recent company advancements in technology are helping to make price delivery for motors faster and allow customers to compare pricing without company assistance. New diesels are acquired, rebuilt and sold by this company on a regular basis.