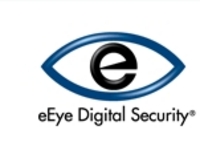 Irvine, CA (PRWEB) December 14, 2010
eEye Digital Security, a leading provider of IT security vulnerability management solutions, today announced its upcoming Vulnerability Expert Forum (VEF) will comprehensively address the largest Patch Tuesday to-date, in which Microsoft will issue 17 Security Bulletins addressing 40 vulnerabilities. Notably, two of the vulnerabilities are rated "Critical," 14 are rated "Important," and one is rated "Moderate."
eEye's VEF sessions are held online, the second Wednesday of each month, the day after Patch Tuesday, when Microsoft discloses their monthly patches. This month's session will be held December 15, 2010 at 11 AM (Pacific) / 2 PM (Eastern). It gives all attendees the opportunity to win an iPod Nano via the eEye Twitter page.
VEF sessions provide insight and information on recently announced critical vulnerabilities from Microsoft and other software vendors, as well as:

A complete analysis of the latest critical vulnerabilities, vendor patches, and zero day threats
Detailed assessment of the true criticality of each patch to best prioritize rollout
Expert guidance on the actions necessary to protect your systems
eEye's VEF is one of several free, online resources that the company provides to the IT security community. Minute with Maiffret provides fast, expert commentary on security issues. Zero Day Tracker provides a catalogue of the newest zero day vulnerabilities, instructions for quick remediation, and a historical record of past vulnerabilities.
"During the VEF, we openly advise on how to prioritize and address each Microsoft vulnerability announced on Patch Tuesday, information which is quite valuable to over-tasked IT Security professionals," said Marc Maiffret, eEye cofounder and CTO. "The VEF continues a long-standing eEye tradition of helping the IT community not just through technology solutions, but also through the distribution of knowledge."
Register for eEye Vulnerability Expert Forum (VEF)>>
View prior Vulnerability Expert Forums>>
About eEye Digital Security
Since 1998, eEye Digital Security has made vulnerability management simpler, less expensive and more effective by providing the only unified vulnerability and compliance management solution that integrates assessment, mitigation and protection into a complete offering. With a proven history of innovation, eEye has consistently been the first to uncover critical vulnerabilities and prevent their exploit. eEye leverages its world-renowned research to create award-winning solutions that strategically secure critical IT assets and the data they hold. Thousands of mid-to-large-size private-sector and government organizations, including some of the most complex IT environments in the world, rely on eEye solutions to protect against the latest known, unknown and zero-day vulnerabilities. See more at eeye.com.
###