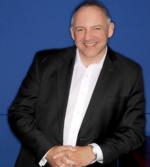 Richmond, VA (PRWEB) December 06, 2012
Whitlock, a global AV solutions provider, was recognized by Commercial Integrator Magazine as the Service Integrator of the Year for 2012. This new award category reflects the increasing demand for ongoing services and support for the broad spectrum of AV technologies across the enterprise. Whitlock was chosen as the industry's best for its ability to deliver a true 24/7 turnkey solution to thousands of U.S. and global companies.
"AV applications are now critical components of applied learning, collaboration and workplace productivity," explains Julian Phillips, Whitlock's VP of Managed Services. "Our job is to keep these essential tools working at optimal levels so our clients can realize the true value they can deliver on a global basis."
Whitlock has greatly expanded its services catalog to address customer expectations for improved usability, reliability and adoption across the enterprise. The company delivers AV/IT roadmap planning, enterprise standardization, technology implementation, AVNOC and remote support, field services, on-site managed services, videoconferencing warranty/maintenance, training and hosted video services to its growing customer base.
Julian adds, "We are seeing a rapid move towards the full integration of AV into an IT services model. In addition to their advanced AV technical certifications, our team members are taking ITIL courses as we begin to deploy fully integrated AV-IT services globally."
*****
Whitlock is a Global AV Solutions Provider, specializing in collaborative technology design, integration and managed services. The company helps clients implement interactive environments, including telepresence/videoconferencing rooms, digital signage networks, auditoriums, collaborative classrooms, visualization rooms, and control rooms/network operations centers. Whitlock also offers expansive AV managed services, including AVNOC and remote support, field services, on-site managed services, videoconferencing warranty/maintenance and virtual and hosted video services. The company currently has 20 U.S. locations, plus a worldwide delivery partner network through the Global Presence Alliance.