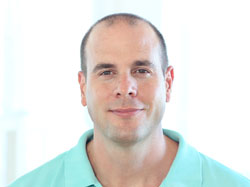 By having consumers' email addresses at hand, businesses get more opportunities to market their products, services, or upcoming events through promotional media. Sometimes, however, more than a client's email address is needed.
Sydney, NSW (PRWEB) May 04, 2013
Opt-in forms in business websites help collect those all-important email addresses from visitors for the purpose of lead generation, but how would site owners gather the additional information they need to take this interaction to the next level — conversion? A recent website news update from James Schramko, founder of SuperFastBusiness and its WordPress development division ATLWeb, shares the tools and techniques that business owners can use to make high-converting opt-in forms that can collect more valuable details from potential customers.
By having consumers' email addresses at hand, businesses find themselves with more opportunities to market their products, services, or upcoming events through free weekly or monthly newsletters, special emails, and other promotional media. There may be times, however, when a company will require more than a person's email address to set a marketing campaign in motion, for example, or to conduct research on their target audience.
There are a number of instances when a business might need a name, an address, and certain other information from their customers. "This comes up a lot in legal matters, and it comes up a lot with lead generation, where you need more details," explains Schramko. "You might want to know the age of a student, if you're selling coaching products or training products. You might need to know the experience of someone if you have athletic products."
Opt-in forms cannot simply be created with a long list of fields to be filled out, though; the sight of too many fields can promptly discourage a Web user from accomplishing the form in its entirety. So how can a site motivate potential customers to share their information without requiring them to go through a lengthy form-filling process? The Sydney-based Internet marketing expert recommends using two-step or multi-step opt-in forms.
The first step involves the traditional request for an email address and perhaps a first name. A simple-to-use landing page building tool such as LeadPages (created by iThemes) can be used for this purpose; it works on any format form and can even be used in social networking sites like Facebook.
For the second step, a website visitor will be taken to another opt-in form that has been pre-populated with his email address and first name, along with additional fields that can request, for example, the visitor's surname, age, and occupation. The software called OfficeAutoPilot has a system called Personalized URL which works to pre-populate this second form. This shopping cart tool is also especially useful in following up with visitors who don't fill out the second form; OfficeAutoPilot will tag these users for shopping cart abandonment and follow up with them through email. Once the users have finished answering the form, they will be automatically removed from the follow-up sequence.
For businesses in need of an opt-in system that can gather email addresses as well as other valuable customer information, Schramko recommends the custom website development services offered by ATLWeb.
"You can order the five-hour pack, where we'll actually set up this stuff for you," encourages the CEO. "Just give us your logins for LeadPages, for OfficeAutoPilot, and your website, and we'll make it happen. You'll be building your multi-step forms much faster than trying to get all that information in one big, ugly old form."