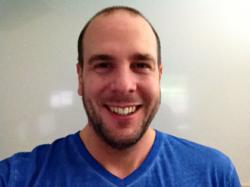 Make sure that your marketing material is contextual and that it is relevant. If you have these two things, your marketing is going to improve.
Sydney, NSW (PRWEB) April 05, 2013
A marketing campaign is a business's way of promoting its products and services, but it has to be more than just a bunch of information presented in a video or a poster; the material must actually "speak" to the target audience. In a recent business news instalment, seasoned Internet marketer and SuperFastBusiness.com CEO James Schramko identifies two things that business owners can incorporate into their campaign materials to improve customer engagement.
In today's digital landscape, a business owner is faced with plenty of opportunities to reach out to his target audiences. Aside from traditional advertising platforms like print and broadcast media and outdoor marketing devices, he can also communicate with consumers through the Internet using videos, podcasts, infographics, mobile apps, social and social networking sites, to name a few. Utilizing a number of these platforms in marketing and other aspects of business is a practice that Schramko recommends in his popular Own the Racecourse training course, mainly because of the expansive multimedia reach and the measure of security that the method provides.
Business owners and marketers must take note, however, that customer engagement is best represented as a two-way street; a company will definitely devote resources and actively devise strategies to communicate with customers, but the campaign will only be successful if the audience is motivated to communicate with the company as well. What should a marketing campaign contain in order to become successful in engaging people? Schramko specifies two important things:
1. Context. "You need to know where people are up to," the CEO explains. Incorporating the right context into a primary marketing campaign and its corresponding follow-up sequences should involve what Schramko describes as "entering the conversation going on in the customer's mind."
2. Relevance. Customers are drawn to products and services that create an impact on their lives. Whether a company provides something as basic as household items or as complex as an international relocation service, as long as a consumer knows that it serves as an excellent solution to their needs, they will continue seeking out the brands that give them the best value for their money — and business should make this the top priority. "You need to be relevant," Schramko says. "If you're trying to solve a problem that the customer does not have, then you are irrelevant. And it doesn't matter how tricky your sales hook is, it doesn't matter how many email follow-ups you have; you're just not relevant, you won't get the sale."
By being perceptive to the current issues and concerns of the target consumers as well as understanding their individual and collective needs, businesses can create insightful and highly communicative marketing materials that will inspire these audiences to truly establish a lasting connection. "Make sure that your marketing material is contextual and that it is relevant. If you have these two things, your marketing is going to improve," Schramko assures.